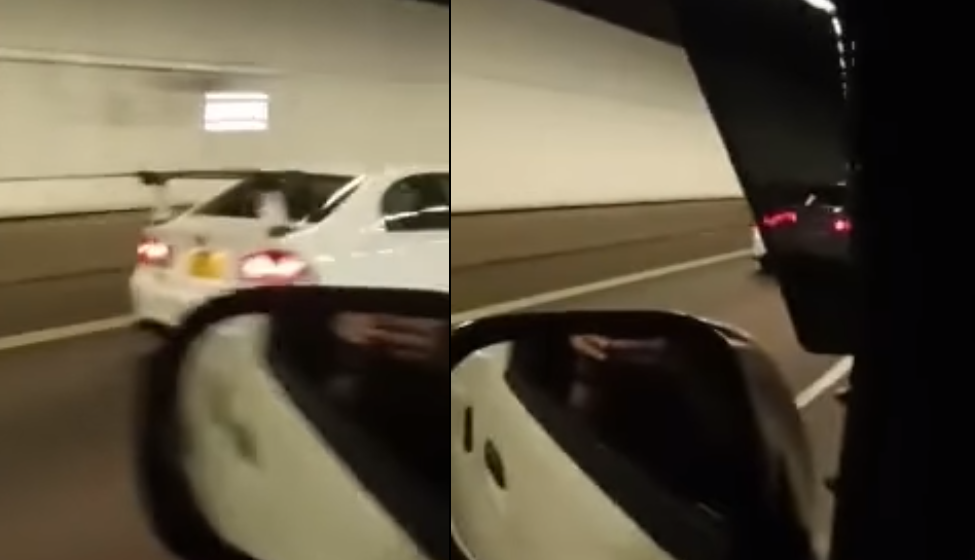 Driver Posts Video of Honda Sports Car With Loud Illegal Exhaust, Gets Called Out For Having Illegal Tint Instead
A driver who was driving through the KPE tunnel one day decided to be a good citizen, and recorded a video of a Honda sports car with an unusually loud exhaust system, and posted it in Facebook group Complaint Singapore.
The video posted by Facebook user Wang Everleigh, was captioned "This is at KPE tunnel. This Honda civic type r exhaust pipe very loud sia, scare die me", an obvious attempt at exposing the Honda driver for having an illegal modified exhaust.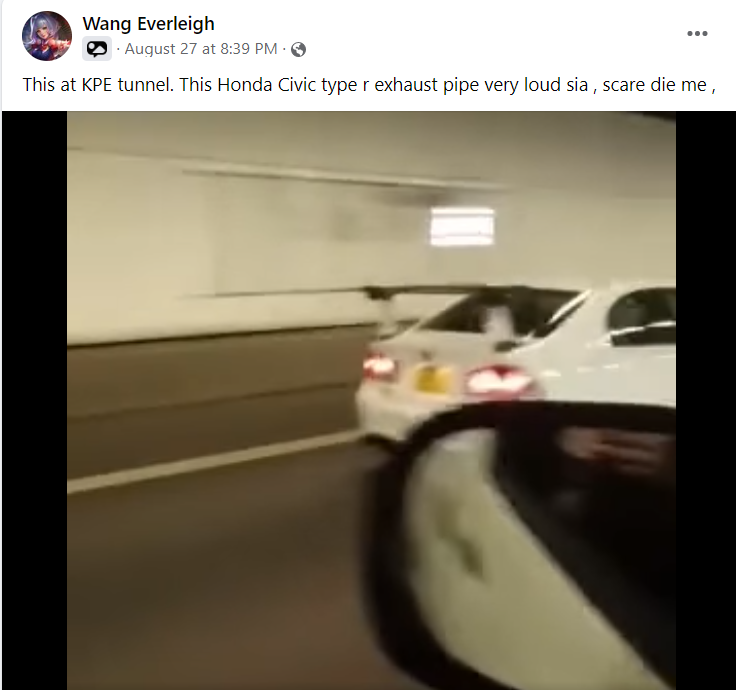 However, netizens responding to the video, were quick to point out that the poster of the video, had an even bigger illegal problem, with a near completely blackened out windscreen tint. The windscreen was so tinted that one could barely see what was in front of the vehicle.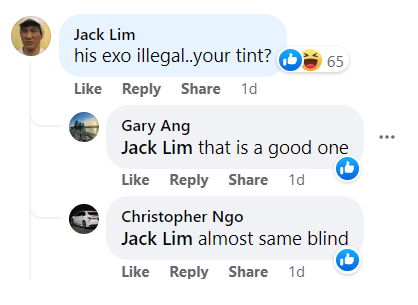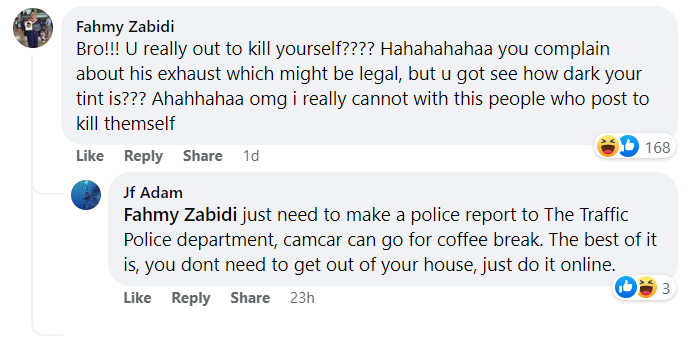 In all seriousness, having a darkened illegal tint on your windscreen is so much more dangerous than an overly loud sports exhaust. What do you think?
Editor's Note: Do you have a story to share? Please use our
Submission Form
or
email us
.
If not, why not give us a
'LIKE'
Ping me on WhatsApp