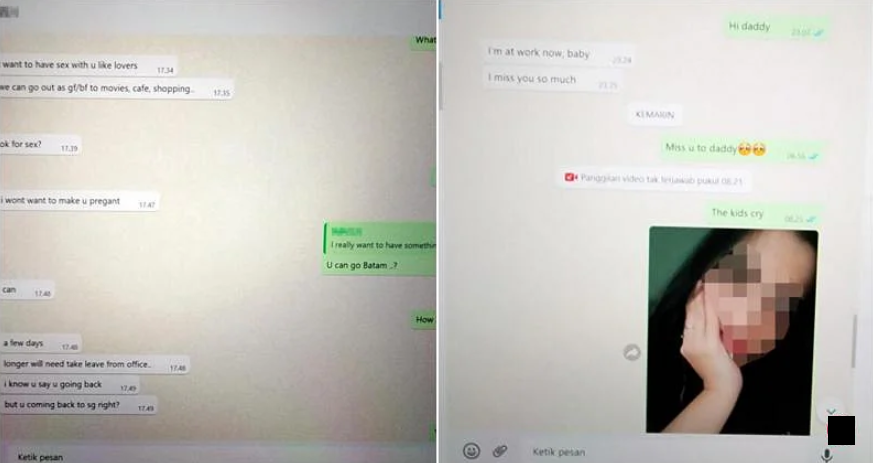 Indonesian Domestic Helper Caught Masturbating in Toilet While on Video Call With Her Sugar Daddy
An Indonesian domestic helper is alleged to have been dating with three sugar daddies during her time in Singapore. On one occasion, her employer even caught her masturbating in the toilet with sex toys while on a video call with one of her sugar daddies.
According to the employer 28-year-old Madam Yang, the 31-year-old Indonesian domestic helper was previously working in Hongkong, and apparently had a very good track record from her previous employers and agency.
On multiple occasions, Madam Yang had found several sex toys and lubricants lying around the house. When confronted, the domestic helper claimed they were for her blackheads and pimples. Madam also found evidence of her meeting her sugar daddies at hotel rooms for "dates".
The final straw came when the maid filmed Madam Yang's 5-year-old daughter completely naked and shared the video with her sugar daddies.
Madam Yang has since terminated the domestic helper's service with effect from September, over growing fears that she would spread STDs to her children with her continued hotel dates with her sugar daddies.
Editor's Note: Do you have a story to share? Please use our
Submission Form
or
email us
.
If not, why not give us a
'LIKE'
Ping me on WhatsApp