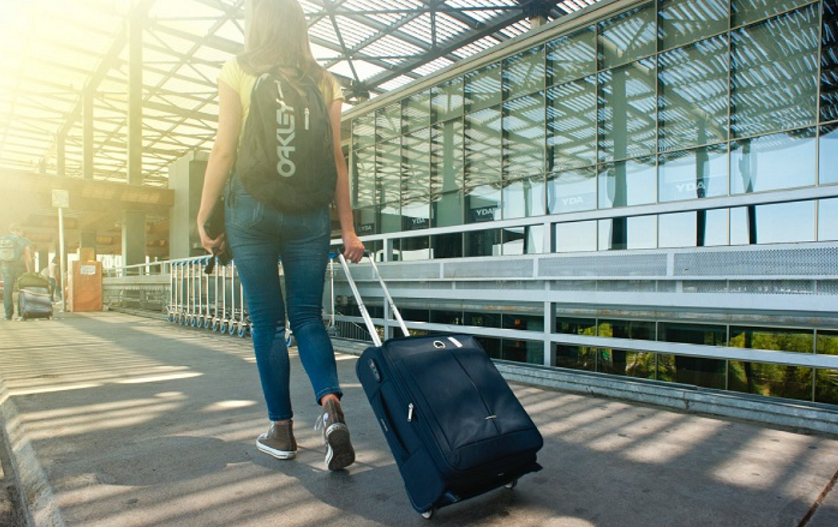 Overseas Singaporeans Enjoying Life In Other Countries, Won't Be Coming Back
There are many Singaporeans who moved to other countries and it seems like most of them don't want to come home. Here are some pros and cons of living overseas and why they are not keen to return.
Freedom and work-life balance
First and foremost, there is more work-life balance. At least, people recognize that and draw clear lines. It is difficult to find someone to service your Internet over the weekend. It is hard to reach a service staff on weekday nights. After-work hours are after-work hours. Everyone's freedom is respected.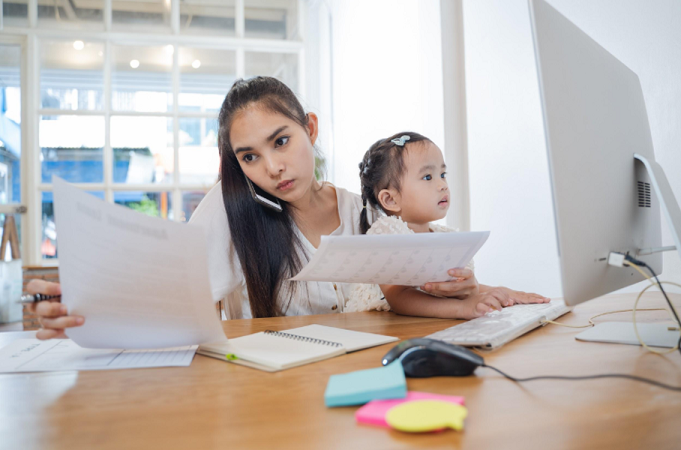 There is freedom of speech. Some say other countries are more accepting and it makes all the difference if you are, for instance, a LGBT.
Higher cost of living
In countries like Germany, France, US and Australia, you may draw a higher salary. However, they also have a higher cost of living. People have complained about taxes, some of which are almost 30%.
On top of that, housing is costly. There are places with cheaper options than Singapore, but in other countries, it is actually more expensive to rent or get your own property. Some Singaporeans had no choice but to settle with smaller or less convenient locations even though the same amount can get them a bigger HDB flat near a MRT station.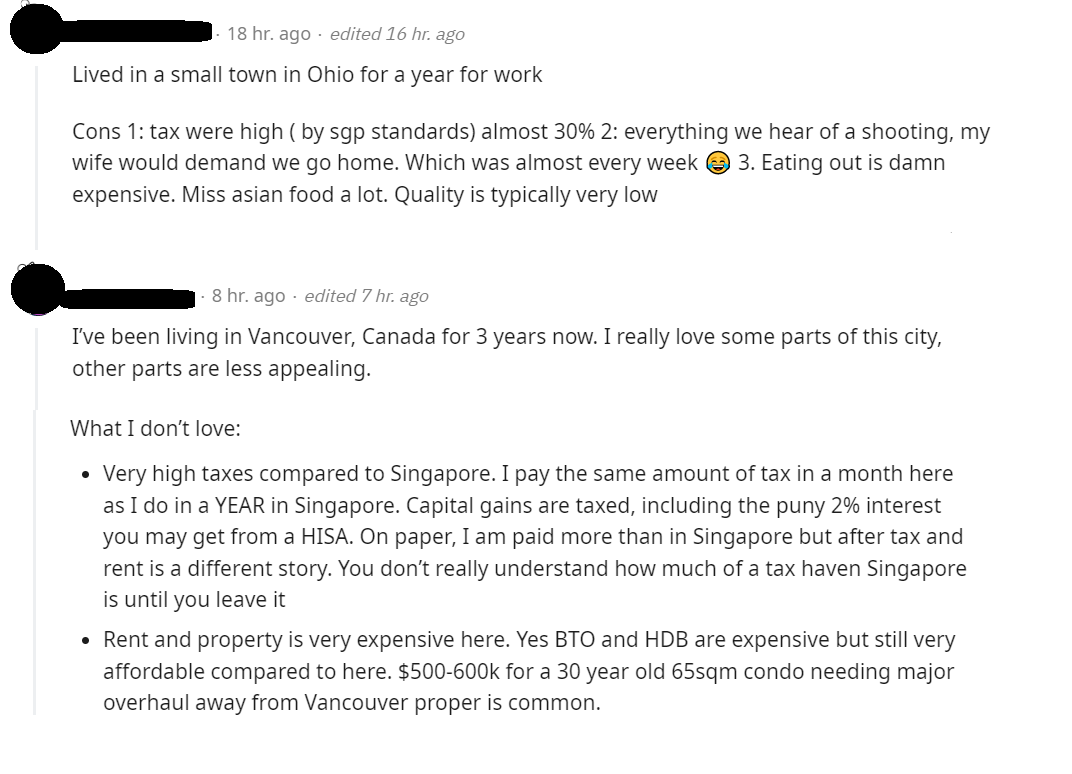 Efficiency
It is also faster to get things done here. After living overseas for a long time, many Singaporeans found our government to be efficient, unlike big countries that take forever to process official documents.
Weather
Interesting enough, some people don't want to come back because of just one reason – the weather. They think it is challenging to live here as it is too warm and humid for their skin.


Safety
That aside, we are unparalleled in terms of safety. Even in developed countries, their crime rates are significantly higher. They have more drug problems, shootings and political unrest. To settle down in these countries for good, Singaporeans have had to grit their teeth, become more independent, and solve their own problems.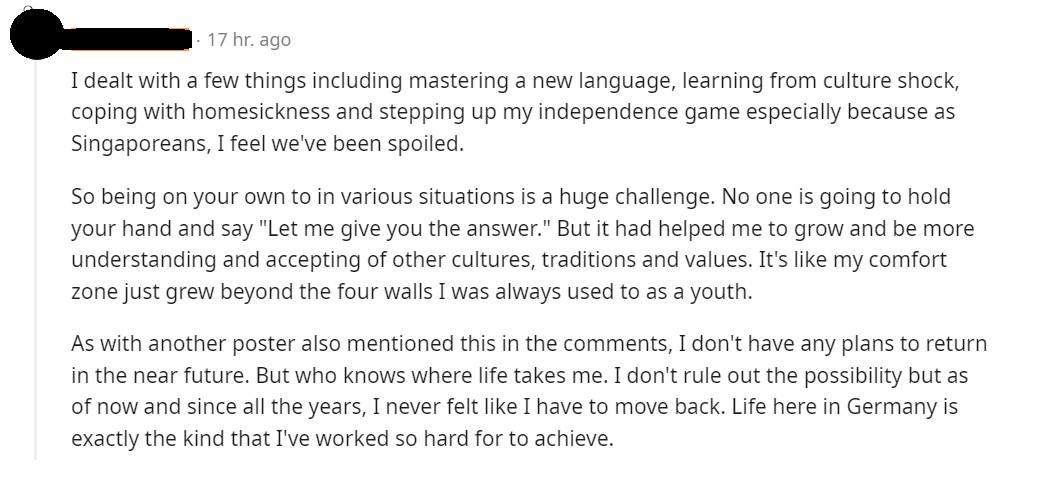 Many who have got past that never want to come back. There are also people who eventually come back because of their families. But at the end of the day, regardless of where they are in the world, they recognise Singapore as their place of origin. It is interesting to read about their lives and the things we take for granted. Would you rather be comfortable in a foreign land or be comfortable at home?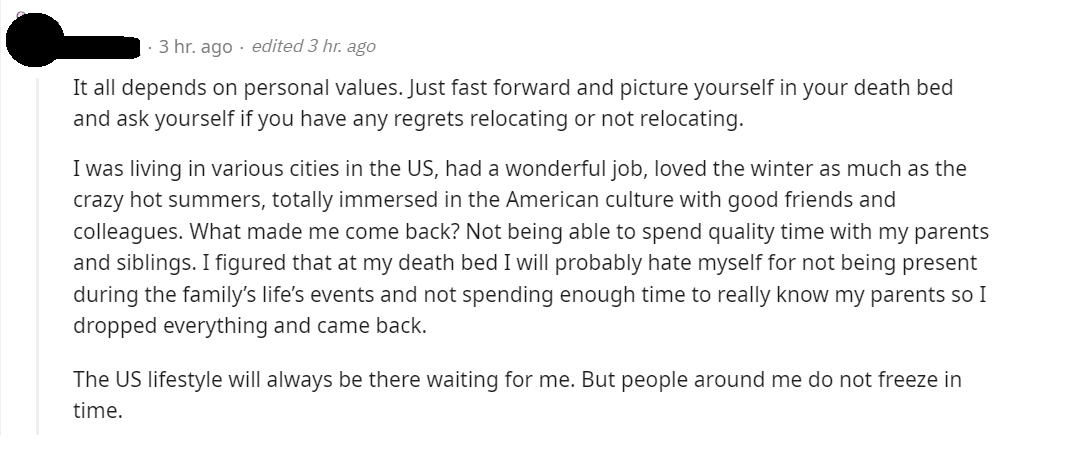 Editor's Note: Do you have a story to share? Please use our
Submission Form
or
email us
.
If not, why not give us a
'LIKE'
Ping me on WhatsApp