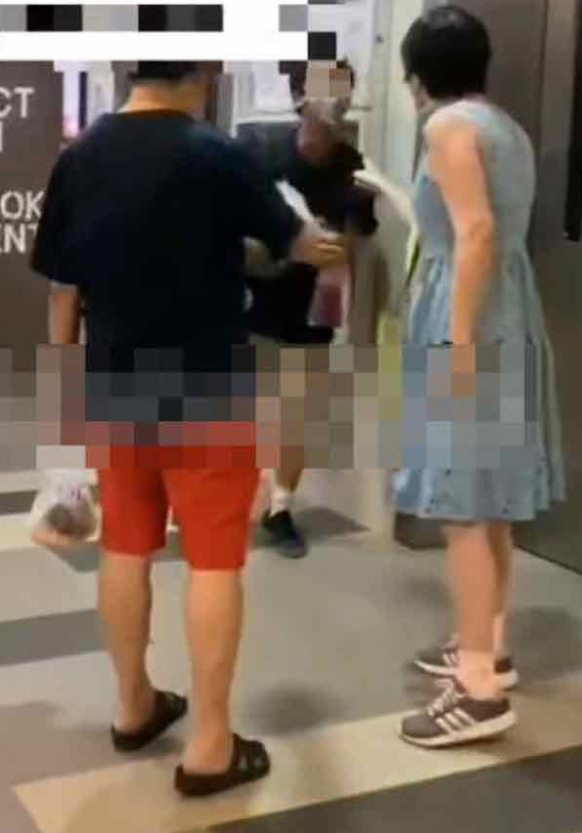 Man Gets into Heated Confrontation with Chinese Couple Over Mask Wearing in HDB Lift, Police Called to Defuse Situation
To wear or not to wear? That is the question. A man and a Chinese couple recently got into a heated confrontation over the wearing of masks inside a lift.
Under the new relaxed COVID regulations, the wearing of masks were optional in most settings, apart from being on public transport or hospitals/medical facilities.
According to a 2 min video that went viral, a man wearing a black shirt was believed to have gotten into a heated argument with a Chinese couple, as they refused to wear their masks before getting into a HDB lift.
This incident happened on Sunday night (4th Dec) at around 8pm at Block 998B Buangkok Crescent. It was gathered that the man in the black shirt demanded that the couple Mr and Mrs Zhu, wear their masks before getting into the lift. However, Mr and Mrs Zhu refused, telling the man that it was no longer a requirement to do so.
Mr Zhu added that this was not the first time he has seen the man in the black shirt chase people out of the lift for not wearing their masks.
The whole situation only got defused, when Mrs Zhu called the police.
Editor's Note: Do you have a story to share? Please use our
Submission Form
or
email us
.
If not, why not give us a
'LIKE'
Ping me on WhatsApp