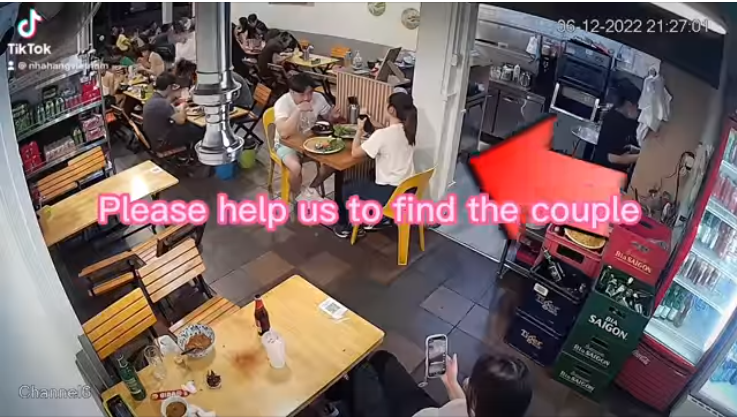 Vietnamese Restaurant Manager Looking for Couple Who Ate Dinner and Left Without Paying
A Vietnamese restaurant manager recently took to Facebook to hunt for a couple who did a dine and dash at their Geylang restaurant outlet.
According to the restaurant Ăn Là Ghiền – Authentic Vietnamese Cuisine, located at 45 Lorong 27 Geylang, the couple turned up at their restaurant at around 9.30pm on 6th Dec, and ordered multiple dishes.
After finishing their meal, the couple simply left the restaurant without paying their bill. The whole incident was captured clearly on the restaurant's CCTV.
The restaurant manager Tran Thi Ngoc Giau, added that as a result of the couple's doing, the cashier on that day had to use her own money to pay for their bill. The manager urges the couple to return to the restaurant to settle their payment.
Editor's Note: Do you have a story to share? Please use our
Submission Form
or
email us
.
If not, why not give us a
'LIKE'
Ping me on WhatsApp