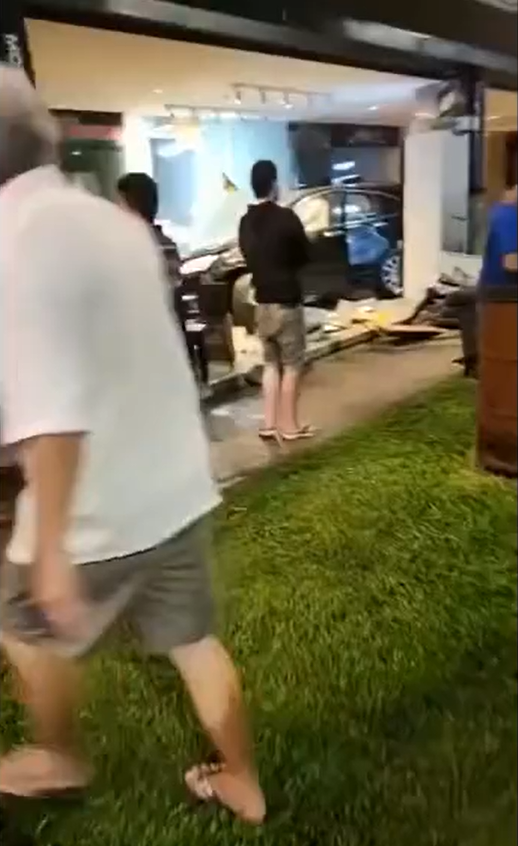 SUV Crashes into Lok Lok Stall in Geylang, Takes Out Pizza Shop Next Door As Well
There are times when we are in a rush and want to just grab a quick bite from a Mcdonalds drive through, and be on our way. However, one driver decided that it was too time consuming to be buying his orders from a drive through, and decided to make his own personal drive through.
Last Wednesday (14th Dec), the driver of a black Honda SUV, decided that he really wanted to have some Lok Lok for supper in Geylang, but did not want to queue up and have his meal at the restaurant. Instead, this genius of a driver decided to create his own private drive through, at the Heng Lok Lok restaurant located at Pavilion Square, Geylang.
In a 2min video, the aftermath of this driver's expert driving skills could be seen. The black SUV had been lodged into the Lok Lok restaurant, with many curious on-lookers investigating the scene.
The driver of the black SUV was nowhere to be seen. Fortunately, it looks like no one got seriously injured.
Editor's Note: Do you have a story to share? Please use our
Submission Form
or
email us
.
If not, why not give us a
'LIKE'
Ping me on WhatsApp