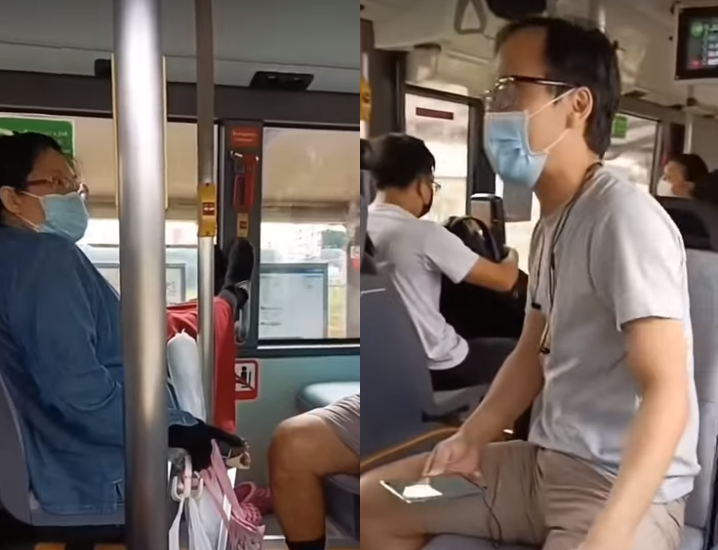 Uncle Scolds Auntie For Putting Her Feet Up on the Bus Window, Gets Praises From Netizens For Standing Up to the Rude Auntie
We are all too familiar with the rude and inconsiderate people who put their feet up on the seats in the bus. While many of us are just contented with taking photos of their disgusting act, and putting them on the internet, one uncle decided to take a direct approach.
A 1 min long video posted by Corleone Michael on the Complaint Singapore Facebook group, showed an altercation between an uncle and auntie onboard a bus. The uncle could be heard speaking in Chinese dialect, scolding the auntie for putting her feet up against the window of the bus, calling the auntie uneducated and a spoilt brat.
However, the auntie did not let down, and scolded the uncle, calling him poor and stupid. We are not sure what has poverty got to do with basic human courtesy or manners, but it seems that this auntie needs to be disciplined by her mother at home, before being allowed to leave home again.
Many netizens responding to the video, praised the uncle for his bravery, in standing up against the vile auntie, as opposed to those who only take pictures and put them on the internet.
Editor's Note: Do you have a story to share? Please use our
Submission Form
or
email us
.
If not, why not give us a
'LIKE'
Ping me on WhatsApp