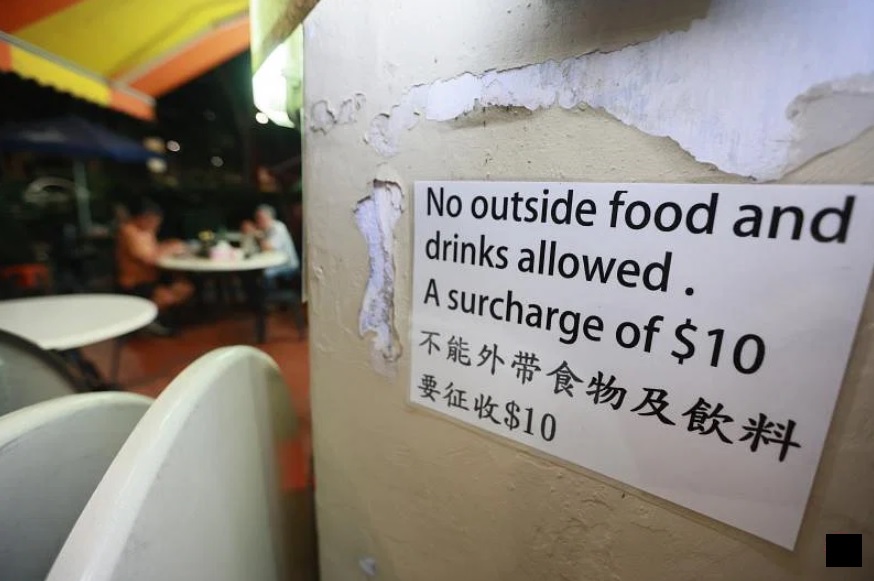 Beach Road Coffeeshop Allegedly Charges Patrons $10 For Bringing Outside Food
Those familiar with dining at coffeeshops and hawker centres would know that outside food is not allowed.
However, one coffeeshop located along Beach Road, has gone one notch higher, by placing a notice stating that patrons would be fined $10 each time they bring in outside food.
Many patrons of the coffeeshop were shocked to find the notice demanding for the $10 fine, as this has never been seen before in other coffeeshops.
Speaking to reporters, Richard (66-years-old) the owner of the coffeeshop said that the notice was put up about a month ago. Richard said it was meant to scare the patrons, and that he does not actually intend for it to be enforced.
According to Richard, there were times when a big group of patrons (10-12) would come by and order only one drink, while the rest brought outside food.
Due to limited seating in his coffeeshop, Richard says he has no choice but to put up the notice to scare errant patrons.
Editor's Note: Do you have a story to share? Please use our
Submission Form
or
email us
.
If not, why not give us a
'LIKE'
Ping me on WhatsApp