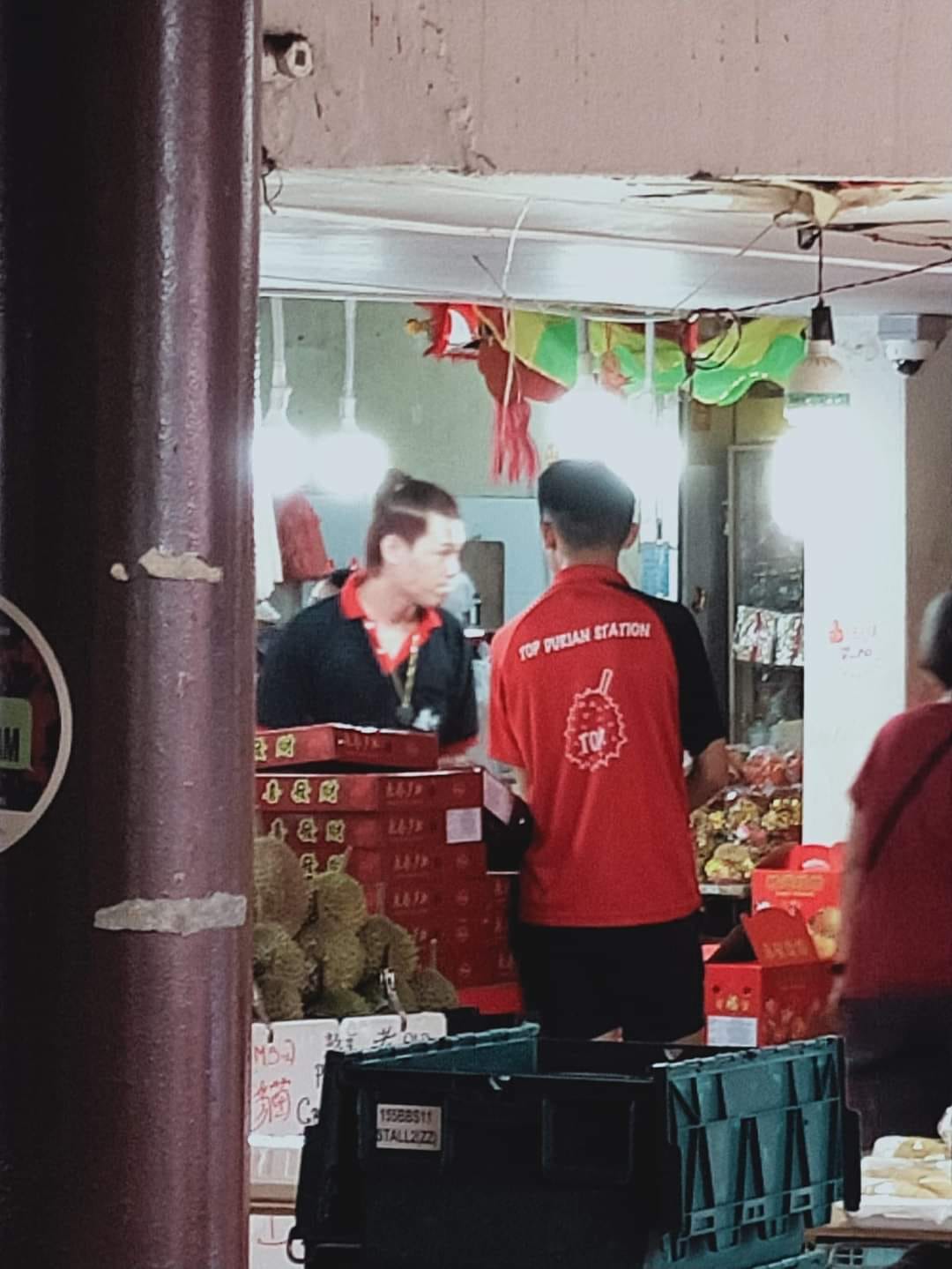 Bukit Batok Durian Stall Staff Threaten to Beat Up Customer After Being Exposed for Cheating
Last Friday (6th Jan), Robert visited Top Durian Station at Block 156 Bukit Batok 11, to purchase three Black Gold durian. A member of the durian stall's staff tried convincing Robert to buy four durians instead.
According to Robert, after the staff opened the third durian, he suddenly offered him a free Musang King durian. Robert could not believe what he heard, and double checked with the staff if the fourth durian was indeed going to be free. The staff even asked Robert to accept his kind gesture.
However, when it came to weighing the durians, all four durians were weighed and charged. Robert stopped the other staff from weighing, and claimed that the fourth durian was offered free. However, when Robert approached the staff who offered the free fourth durian, the staff denied ever offering him any free durians.
Reluctantly, Robert had to pay for all four durians. The next day when Robert was in the vicinity, he came by the durian stall again to confront the staff, telling them they should not resort to such underhand methods to cheat customers.
To Robert's shock, the staff at the stall reacted violently, shouting at Robert, and threatening to beat him up. According to Robert, one of the staff, a man with a pony tail even went up to him, and shouted in his ear, challenging him to a fight.
Robert wants others to be aware of this durian stall, and avoid buying durians from them.
Editor's Note: Do you have a story to share? Please use our
Submission Form
or
email us
.
If not, why not give us a
'LIKE'
Ping me on WhatsApp