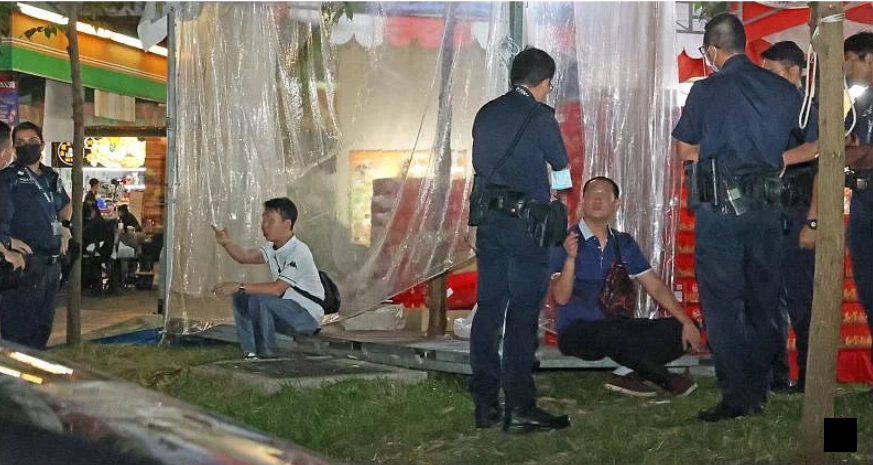 Fight Breaks Out Between Two Drinking Buddies, One Gets Smashed in Face With Beer Bottle For Stealing Gang Territory
In a rather bizarre twist, two friends who were drinking happily at a coffeeshop suddenly started fighting each other over "territory", leaving one with serious head wounds.
This incident happened yesterday (9th Jan), at around 9.20pm, at the coffeeshop located at Block 530 Ang Mo Kio Ave 10.
It was gathered that the two were drinking and chatting at the coffeeshop, when one man wearing a blue shirt accused the other man wearing a white shirt, of sticking flags (marking territory) in his territory in Ang Mo Kio.
Without warning, the man in the blue shirt swung a beer bottle at the other man's face, and the two started fighting.
It wasn't long before police officers arrived at the scene to stop the fight.
Reporters arriving at the scene saw both men being treated for injuries, before being taken away in handcuffs.
The police confirmed that a fight broke out between a 33-year-old man and a 42-year-old man. The 33-year-old man is being charged with affray. Investigations are ongoing.
Editor's Note: Do you have a story to share? Please use our
Submission Form
or
email us
.
If not, why not give us a
'LIKE'
Ping me on WhatsApp