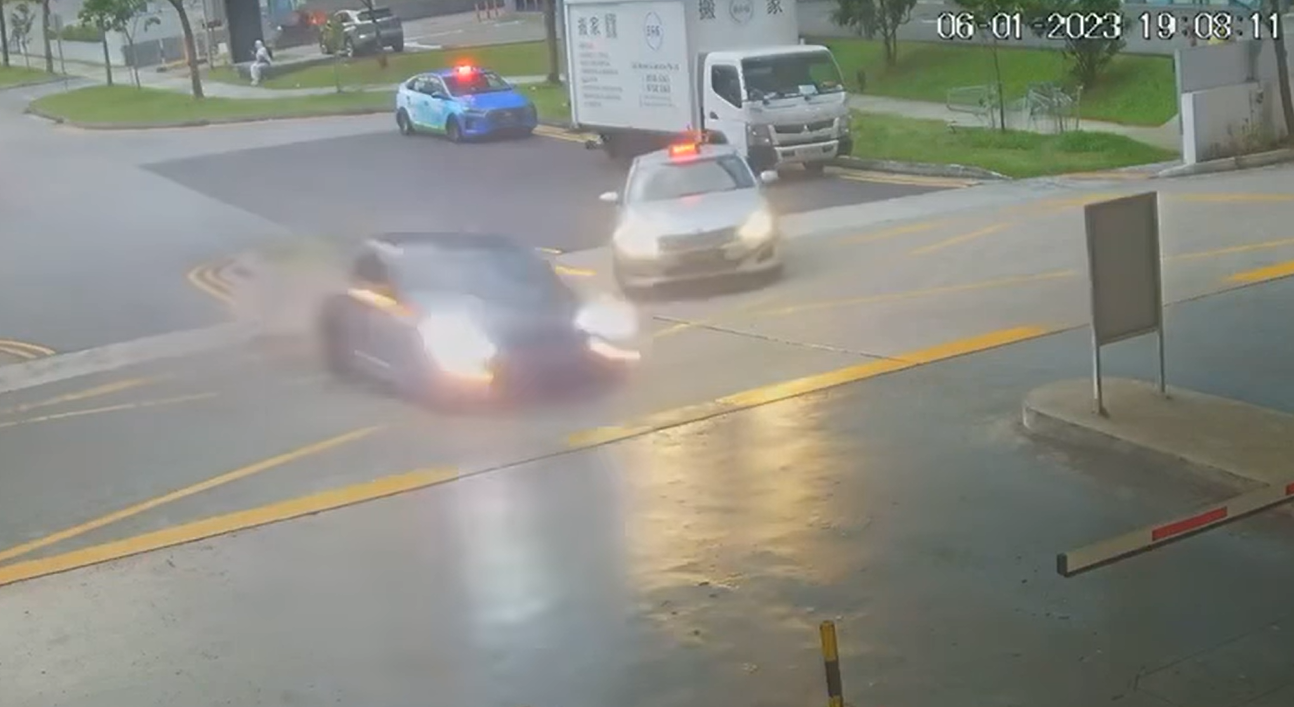 Fast and Furious: Volkswagen Scirocco Driver Rams into Industrial Building Car Park, Narrowly Misses Pedestrians
A driver of a Volkswagen sports car lost control and rammed his vehicle straight into the entrance of an industrial building in Ang Mo Kio.
This incident happened on 6th Jan 2023 at around 7pm, at the Northstar@AMK industrial building.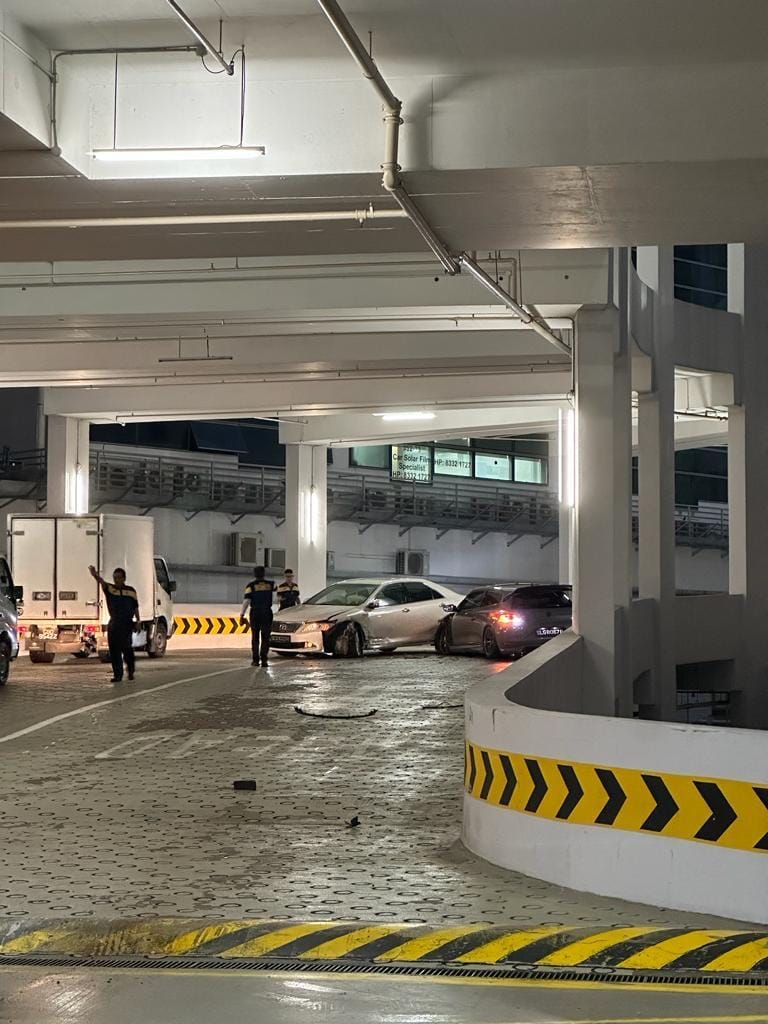 In a 52 second video posted on District Singapore Facebook page, it seem just like any ordinary evening at the industrial building, when a blue/black Volkswagen Scirocco sports car flew at high speed into the entrance of the building.
The Volkswagen Scirocco ended up smashing head on into a Toyota Camry which was exiting the carpark of the building. It was not known if the driver of the Camry sustained any injuries.
Fortunately, the reckless driver of the Scirocco sportscar did not mow down any of the pedestrians walking around the entrance of the building.
Editor's Note: Do you have a story to share? Please use our
Submission Form
or
email us
.
If not, why not give us a
'LIKE'
Ping me on WhatsApp