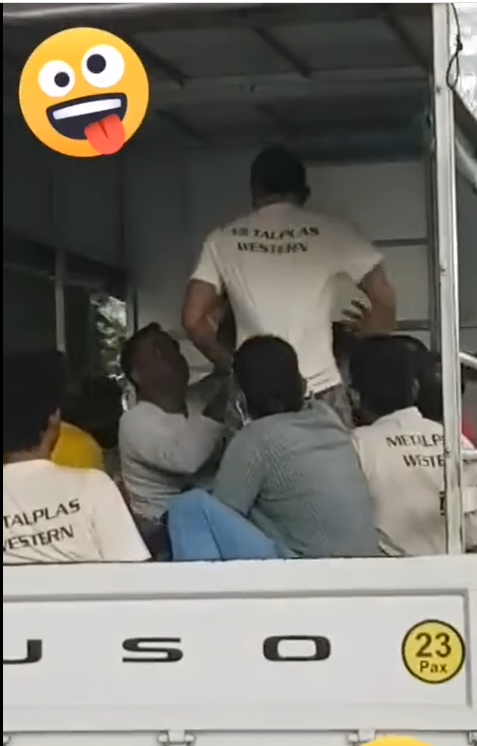 Foreign Workers Seen Having a Wrestling Match at the Back of a Lorry
Riding at the back of a lorry is already a very dangerous thing to do, as there are no seatbelts or safety restrains to protect you in the event of an accident.
However, some foreign workers were caught on camera doing something far more dangerous while at the back of a company lorry.
In a 1minute video uploaded by Beh Chia Lor Facebook page, two workers from Metalplas Engineering Pte Ltd, were seen fighting each other while riding at the back of a lorry.
A third workers could be seen trying his best to break up the fight, however, it wasn't long before the fight resumed, this time with one man standing up and repeatedly kicking the other worker to the ground.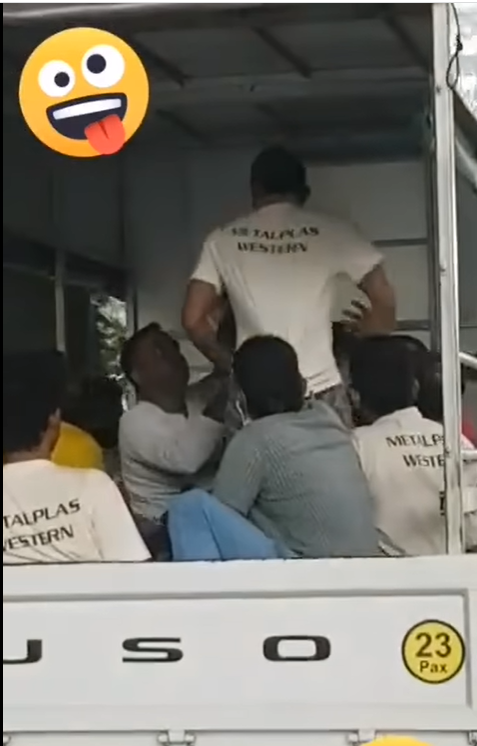 Editor's Note: Do you have a story to share? Please use our
Submission Form
or
email us
.
If not, why not give us a
'LIKE'
Ping me on WhatsApp