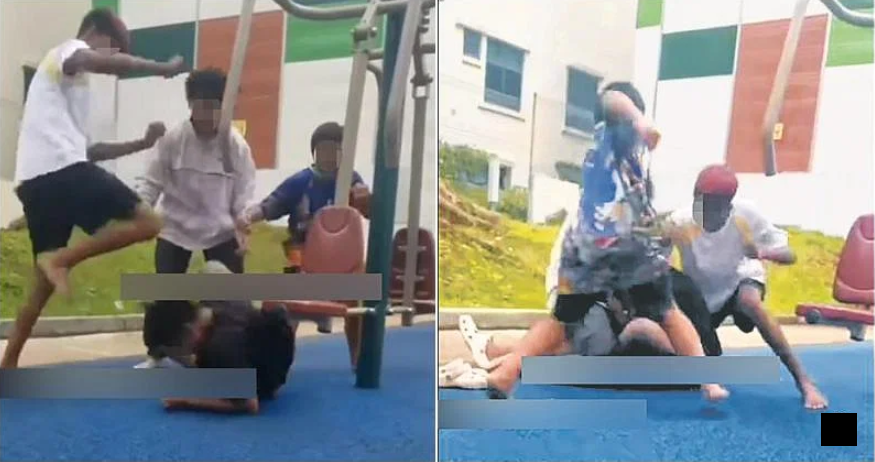 Footage of a Teenager Being Beaten Up by Three Others Goes Viral, Eight Teens Between Ages of 11 to 14 Under Police Investigation
Three teenagers believed to be under the ages of 15 were caught on video beating up and kicking one teenager. Eight people ended up being investigated by the police over this incident.
A one minute long footage of the savage beating has been spreading on social media since Tuesday. From the footage, a boy wearing a black T-shirt who looks to be around 10-years-old can be seen sitting on a fitness machine at the fitness corner, before being surrounded by three boys.
The boy in the black T-shirt fell to the ground as soon as the assault started. However, the trio did not stop their attacks, and continued raining blows on the boy, with one of them kicking the boy in the head.
The attackers could be heard saying "Why not take off his clothes?", and "Careful got police". There were also others in the background who could be heard laughing at the boy getting beaten up.
The police are currently investigating 8 teenagers between the ages of 11 to 14, for rioting at a fitness corner near Block 201 Serangoon Central. A 15-year-old boy has been sent conscious to the hospital for treatment.
Editor's Note: Do you have a story to share? Please use our
Submission Form
or
email us
.
If not, why not give us a
'LIKE'
Ping me on WhatsApp