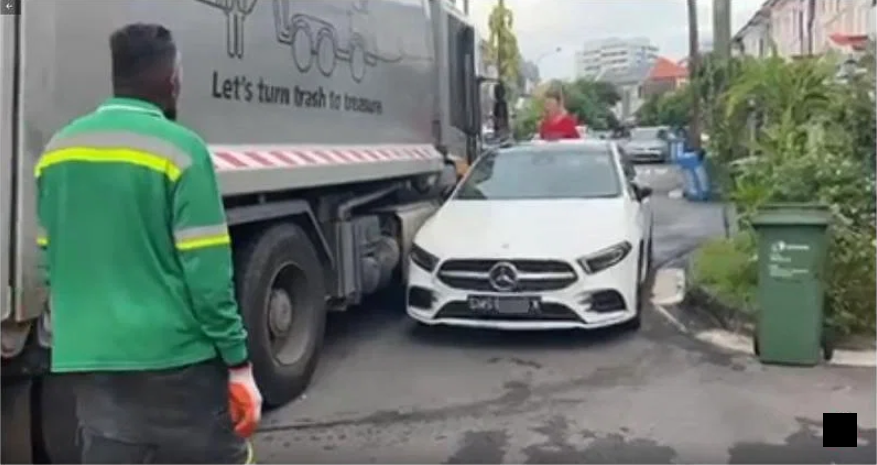 Mercedes Driver in Landed Estate Refuses to Move his Car Blocking Rubbish Truck, Nearly Gets into Fight with Rubbish Collector
The driver of a Mercedes sedan refused to move his vehicle, after being told nicely by rubbish collectors, that his car was blocking the way of the rubbish truck. An argument ensued, nearly resulting in a fight between two parties.
This incident happened on Saturday (4th Feb), at around 8am, at Park Villas Rise in Hougang.
According to a resident in the area, rubbish collectors were going from door to door, looking for the owner of the Mercedes sedan, which was blocking the path of their rubbish truck.
It wasn't long before, a loud commotion was heard a few houses down. The driver of the Mercedes sedan could be heard quarrelling with the rubbish collectors, claiming that his car was not blocking the rubbish truck, and that he did not need to move his car.
The argument became increasingly violent, and nearly ended up becoming a physical fight. The dispute only ended when police officers turned up to resolve the dispute.
Editor's Note: Do you have a story to share? Please use our
Submission Form
or
email us
.
If not, why not give us a
'LIKE'
Ping me on WhatsApp