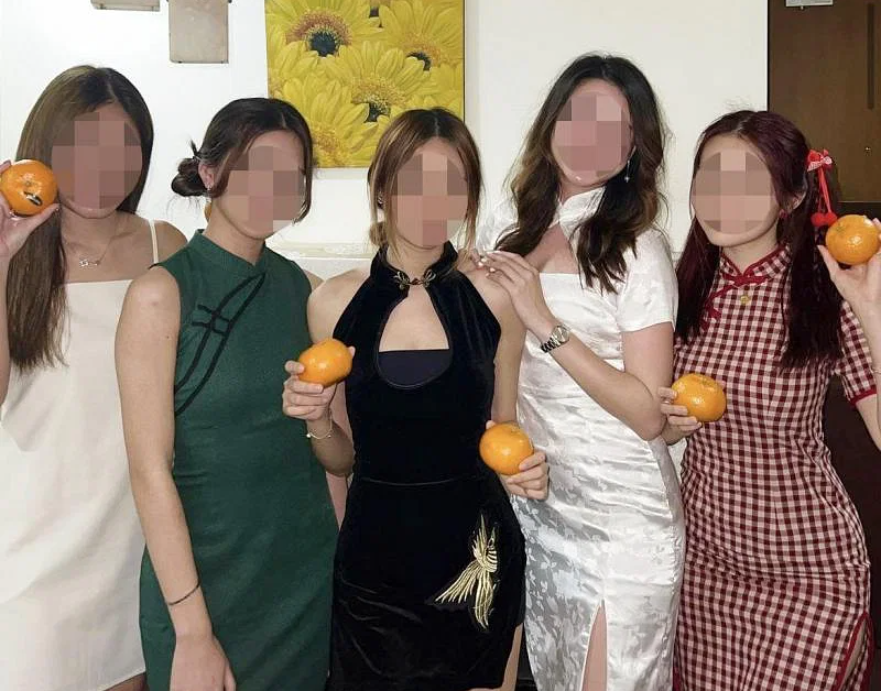 Cheongsum Group Photo Posted by Instagram Influencer Ends Up Being Edited into Naked Group Photo and Shared in Pornography Group Chat
A 23-year-old Instagram influencer posted a group photo of her friends and her wearing the traditional Chinese New Year Cheongsum (Qipao) dress online, but photo ends up being edited into a "naked" group photo, and gets shared in a pornographic Telegram chat group.
Following the closure of the famous Telegram Nasi Lemak sex photo sharing chat group by the police, another such chat group has popped up seemingly out of nowhere.
Speaking to reporters, Ms Tan (23-years-old) who has over 30,000 followers on her Instagram, said she got word from one of her followers that one of her group photos taken with her friends wearing Cheongsum was being shared in a Telegram pornographic chat group, and that the photo had been edited to show them naked.
Ms Tan recalled that the photo was taken with her friends during a Chinese New Year visit, but was shocked to know that the photo had been edited to make them look naked. She added that the photo editing was done very well, and looked real.
When contacted, the police confirmed that they are currently investigating the case. The police reminds the public that sharing of such pornographic images is illegal, and offenders will face the full brunt of the law.
Editor's Note: Do you have a story to share? Please use our
Submission Form
or
email us
.
If not, why not give us a
'LIKE'
Ping me on WhatsApp