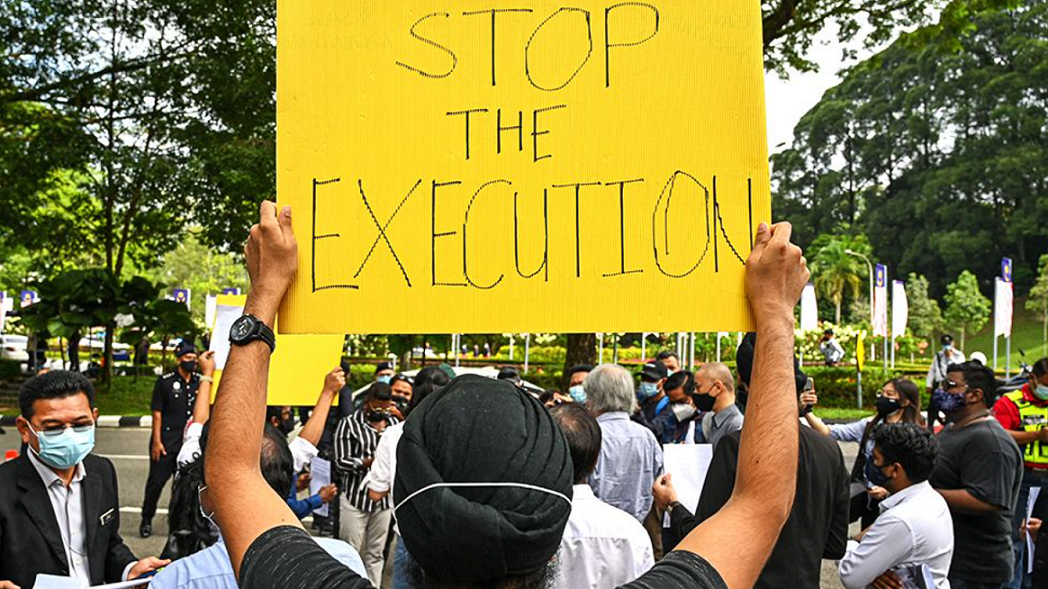 Activists: Singapore should be ashamed. Even Malaysia is removing mandatory death penalty
Malaysia is set to do away with its mandatory death penalty. Among other legal reforms, it will reduce the number of offences punishable by death and abolish life imprisonment. Life imprisonment will be replaced by a jail term of 30 to 40 years.
Malaysia's Parliament has approved the bill but it still has to go to the upper house and the king. Nevertheless, it is expected to become law.
Currently, the country's mandatory death penalty means that criminals who committed serious crimes like murder, drug trafficking and terrorism will be hanged. Once the bill takes effect, the courts will have the option of sentencing them to caning or a 30 to 40 year imprisonment instead.
Malaysia has 1318 death row inmates. Most of them are linked to drug trafficking. After the amendments kick in, they will be allowed to file for a review of their sentences.
Some international news media shone the spotlight on Malaysia's move and contrasted it to Singapore's retention of the death penalty. Locally, activists cheered them for making significant progress and slammed Singapore for being "regressive". Transformative Justice Collective, an advocate for the removal of death penalty in Singapore, wrote:
"The move by Malaysia comes even as some Southeast Asian neighbours have stepped up their use of capital punishment."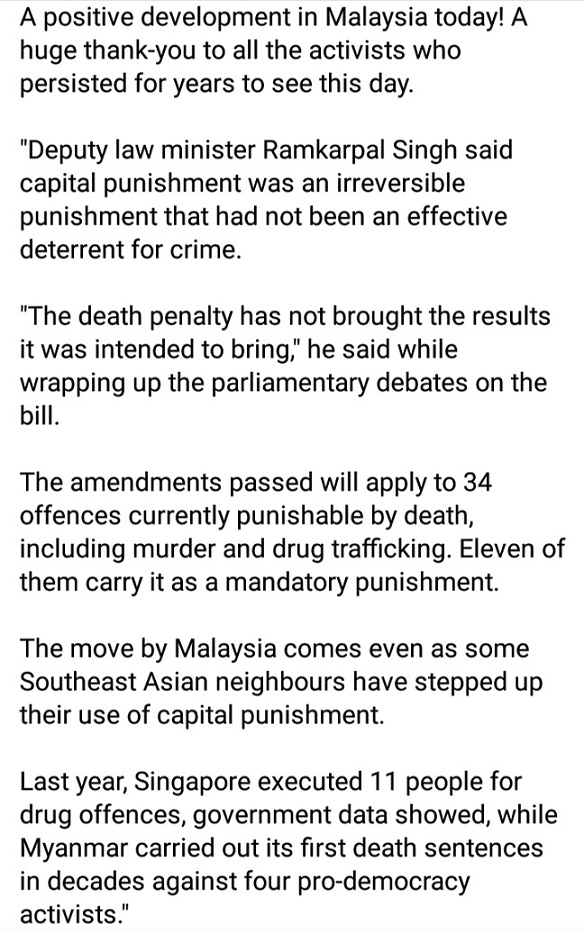 In the eyes of Singaporean activists, we are an inhumane state that lacks sympathy for drug traffickers, terrorists and murderers. We are worse than Malaysia because we fail to even catch up to them. For that, we should be ashamed of ourselves. Do you agree?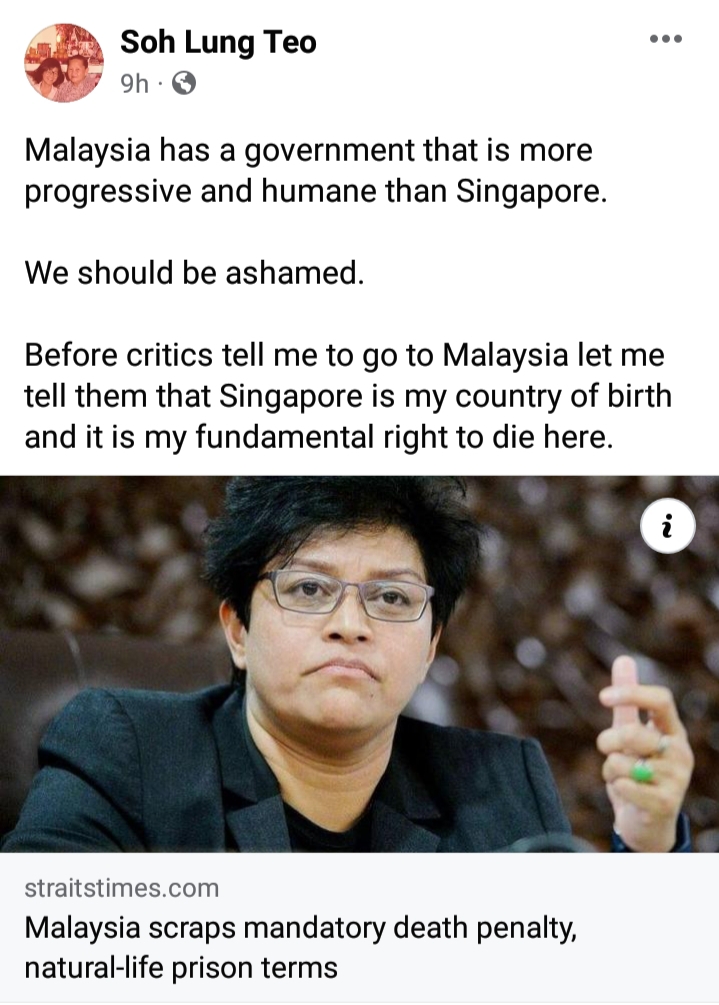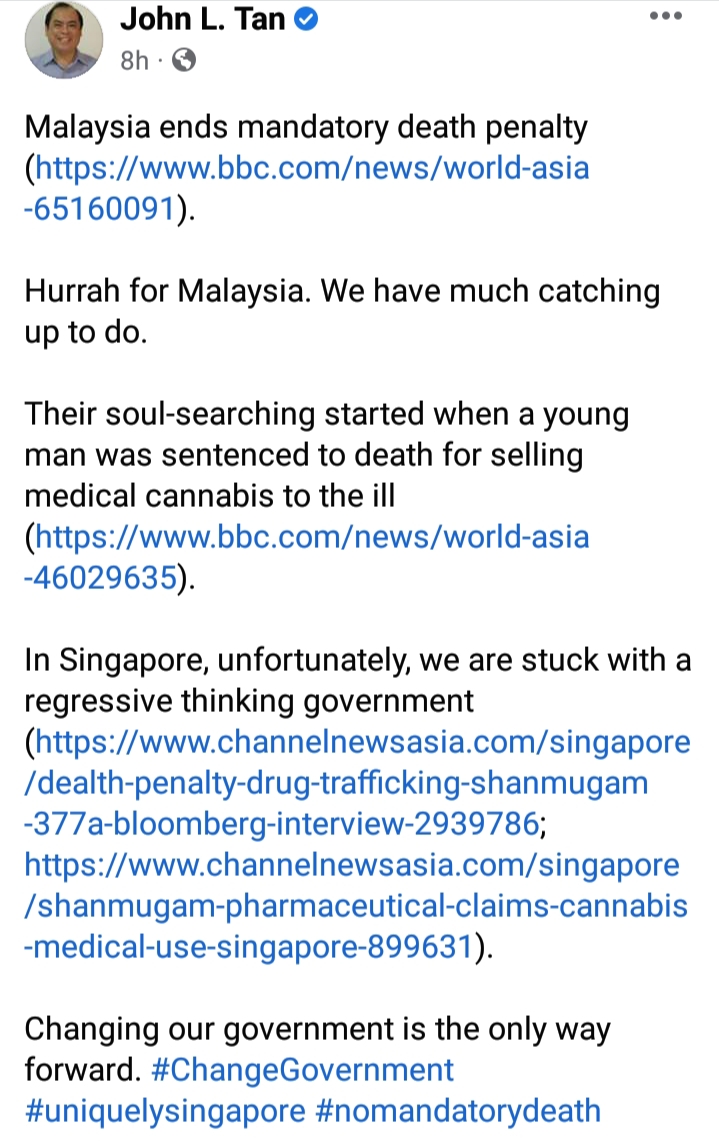 Editor's Note: Do you have a story to share? Please use our
Submission Form
or
email us
.
If not, why not give us a
'LIKE'
Ping me on WhatsApp