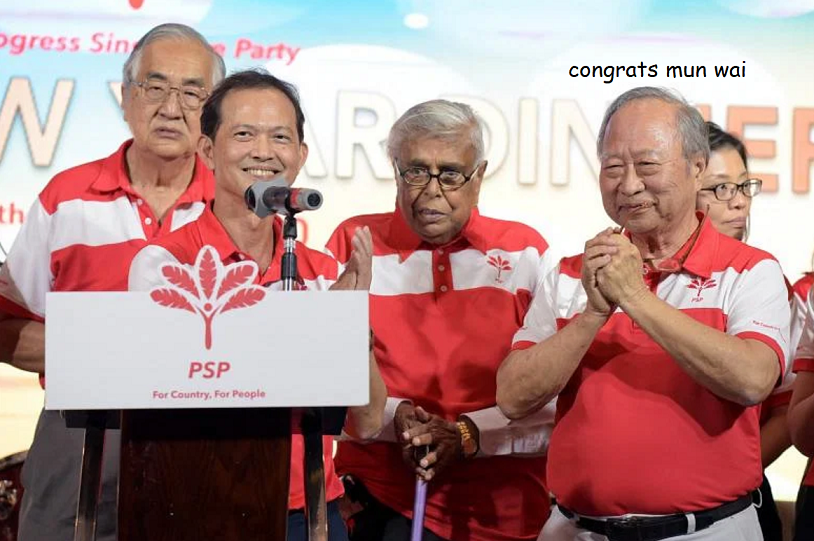 Tan Cheng Bock: Leong Mun Wai Has Done Well In Parliament
The Progress Singapore Party recently elected a new Central Executive Committee. There has been a leadership shake-up as its Sec-Gen, Francis Yuen, stepped down.
Nevertheless, Tan Cheng Bock remains optimistic about PSP's potential. He even praised Leong Mun Wai for performing well in Parliament and hoped that the party can win more seats in the next election. He commended Leong for gaining "significant recognition" from the public.
Lately, Leong Mun Wai has been in the spotlight for spewing baseless allegations in Parliament and for exhibiting unparliamentary conduct. He alleged that all the ex-Keppel O&M executives are guilty of bribery even though they were not found guilty. Apart from this, he took issue with Minister Shanmugam for using the word "absconded" when referring to Lee Hsien Yang and Lee Suet Fern. The truth is, they essentially absconded. What other words does Leong Mun Wai suggest?
At one point, he showed bad attitude to Speaker of Parliament Tan Chuan-Jin. When asked to clarify his question, Leong Mun Wai retorted: "Speaker, if the minister did not ask me, I suggest you do not ask." Many were shocked by his rudeness.
Sure, PSP's Leong Mun Wai has gained "significant recognition" ever since he was NCMP, but for all the wrong reasons. Time and time again, he has made sweeping statements in Parliament without caring about the implications. His conduct shows that he lacks respect for his parliamentary privilege.
Eventually, Leong Mun Wai withdrew his statement because he failed to prove any of his argument. He also apologised and removed some allegations on his Facebook post.
Do you agree with Tan Cheng Bock that Leong has done well in Parliament? Both Leong and Hazel Poa have been re-elected into PSP's CEC. With such strong faith in Leong Mun Wai, will he be trusted to lead PSP to new heights?
Editor's Note: Do you have a story to share? Please use our
Submission Form
or
email us
.
If not, why not give us a
'LIKE'
Ping me on WhatsApp