Chinese Ambassador Sun Haiyan: Time For Singapore To Scrap Visa Requirements For PRCs
The Chinese Ambassador to Singapore, Sun Haiyan, has proposed that we do away with visas for PRCs. Currently, PRCs need to apply for visas to enter Singapore. Likewise, Singaporeans need visas to visit China.
Lately, there have been long queues at Boon Tat Street for visa applications to China. Some started queuing from as early as 4am as the appointments are snapped up very quickly.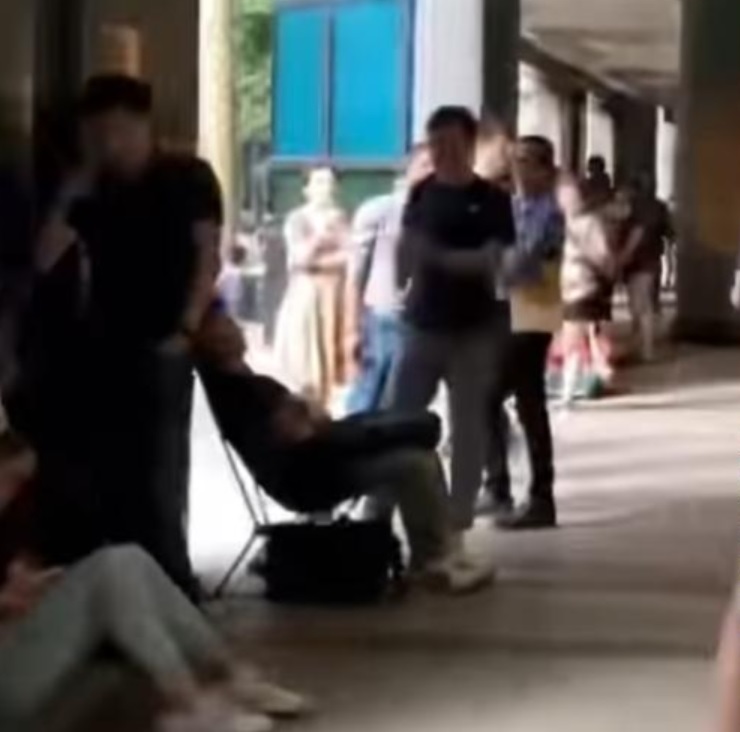 A man who booked a trip to China was shocked to learn that he still has to apply for a visa even though his trip is less than 2 weeks. He thought China had scrapped its Covid-19 restrictions. If he had known better, he would have changed destinations.
Ever since Covid-19, China has suspended visa-free travel for Singaporeans. They have not resumed it even though the pandemic has died down but are now asking that we exempt visas for their citizens first.
Its ambassador to Singapore, Sun Haiyan, said that it has not been easy and suggested for Singapore to go about mutual visa exemption. Only then can citizens from China and Singapore save the trouble of applying for visas to enter each other's country.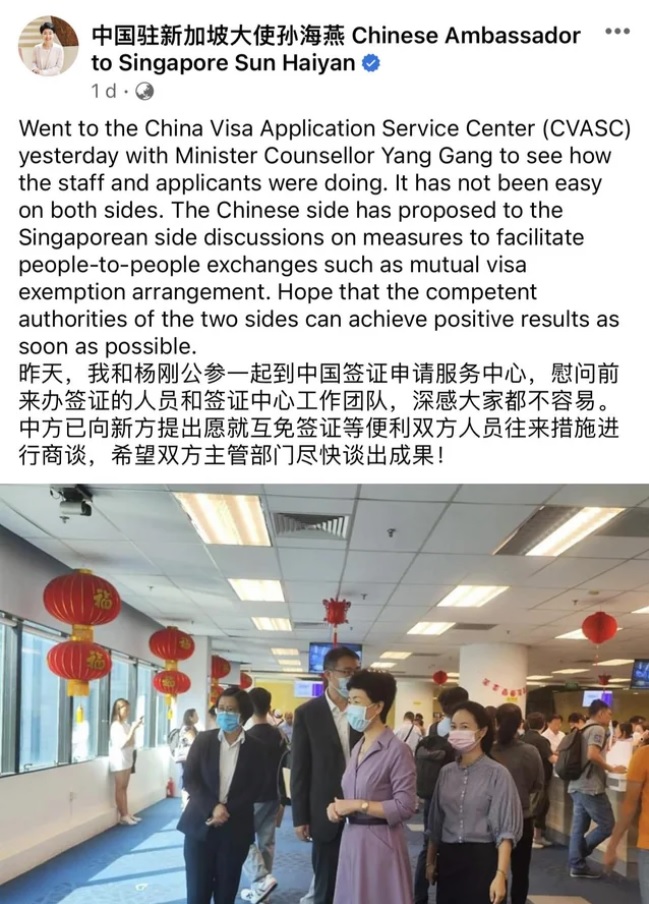 Some Singaporeans did not welcome the idea as they thought we would be getting the short end of the stick. Given the size of China's population, we will see an influx of PRCs. Conversely, Singapore is much smaller so China will not have problems taking in visitors from our country. Many would rather keep the visa arrangements so as to have control over the number of Chinese citizens coming in.
Moreover, people pointed out that it seems easier for PRCs to apply for visas to Singapore as it can be done online, whereas Singaporeans have to personally go down to the China Visa Application Service Center (CVASC) to get their visas processed.
Some are wondering why China has thrown the ball to our court when it is the one not restoring visa-free entry. What do you think? Should we agree to a mutual visa exemption? Why or why not?
Editor's Note: Do you have a story to share? Please use our
Submission Form
or
email us
.
If not, why not give us a
'LIKE'
Ping me on WhatsApp