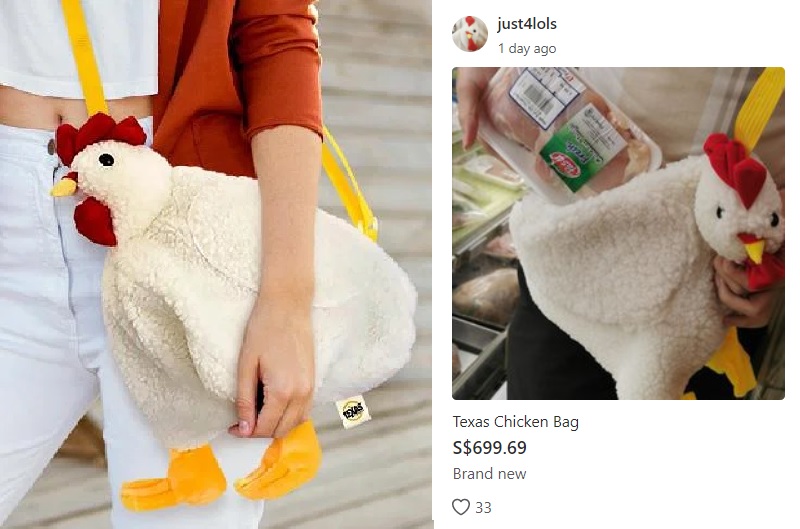 Scalpers Resell Texas Chicken Anniversary Bag For $699.69?
In a bustling shopping mall in Woodlands, crowds of hungry customers were seen lining up outside a fast food joint for a chance to get their hands on a free chicken backpack. The fast food chain, Texas Chicken, was celebrating its 13th anniversary with a special promotion where customers who purchased a $13.90 meal set would receive a limited edition backpack in the shape of a chicken.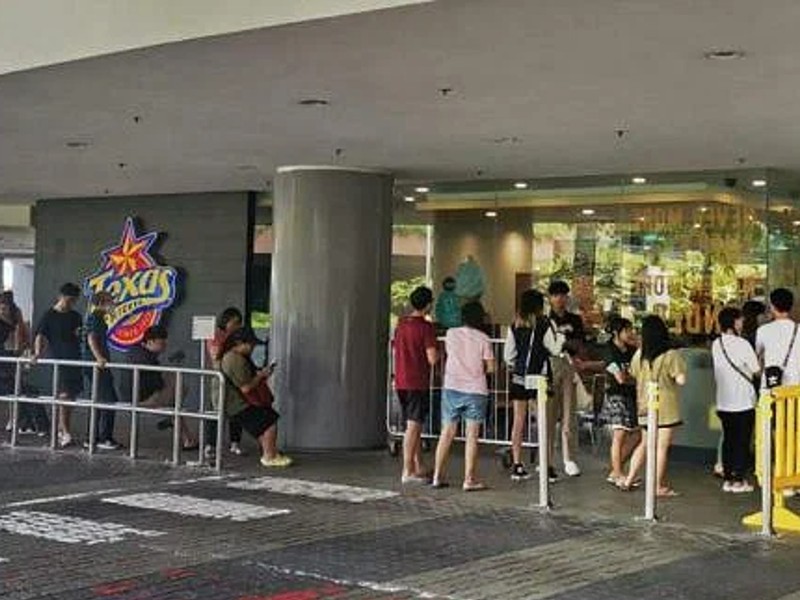 The backpacks were in high demand and quickly sold out, with some customers even reselling them on Carousell. Prices range from over 10 to 60 SGD, with one even listing it for a whopping 699.69 SGD.
While some customers found the backpacks cute and a fun novelty item, others were less impressed and questioned the value of waiting in line for hours just to get their hands on one. However, it seems that the lure of free merchandise was too strong for some, and the chicken backpacks became a hot commodity in the resale market.
Only time will tell if Texas Chicken will bring back the chicken backpack promotion next year, but one thing is for sure – when it comes to freebies, Singaporeans are always willing to go the extra mile.
Editor's Note: Do you have a story to share? Please use our
Submission Form
or
email us
.
If not, why not give us a
'LIKE'
Ping me on WhatsApp