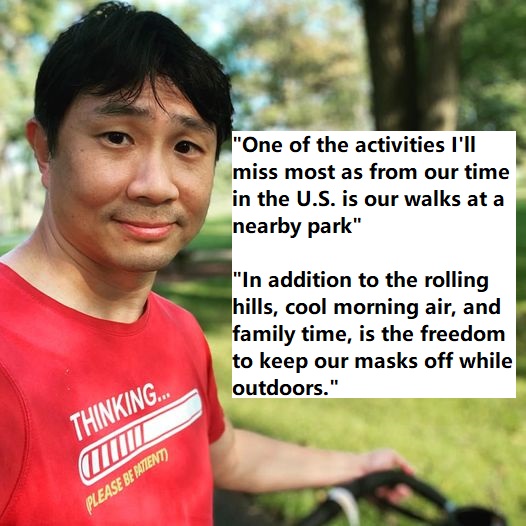 Jamus Lim Wants Mask Wearing Rules to Be Relaxed, Says People Won't Get Infected with COVID When Outdoors
While the Singapore Government was one of the first to realise that living with COVID-19 is now the more sustainable strategy, this was predicated on the adherence to four very important components.
These components, as explained by Minister of Health Ong Ye Kung, included vaccination, treatment, effective testing regimes, and mask wearing to reduce the transmission of COVID-19.
However, Worker's Party Member of Parliament (MP) Jamus Lim, seem to disagree that people should continue wearing masks when out and about.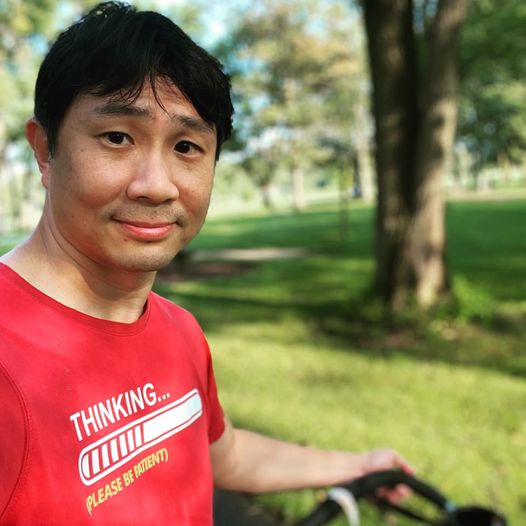 In a Facebook post he made yesterday (21st Sep), Jamus Lim said that there is a case for relaxing outdoor masking rules.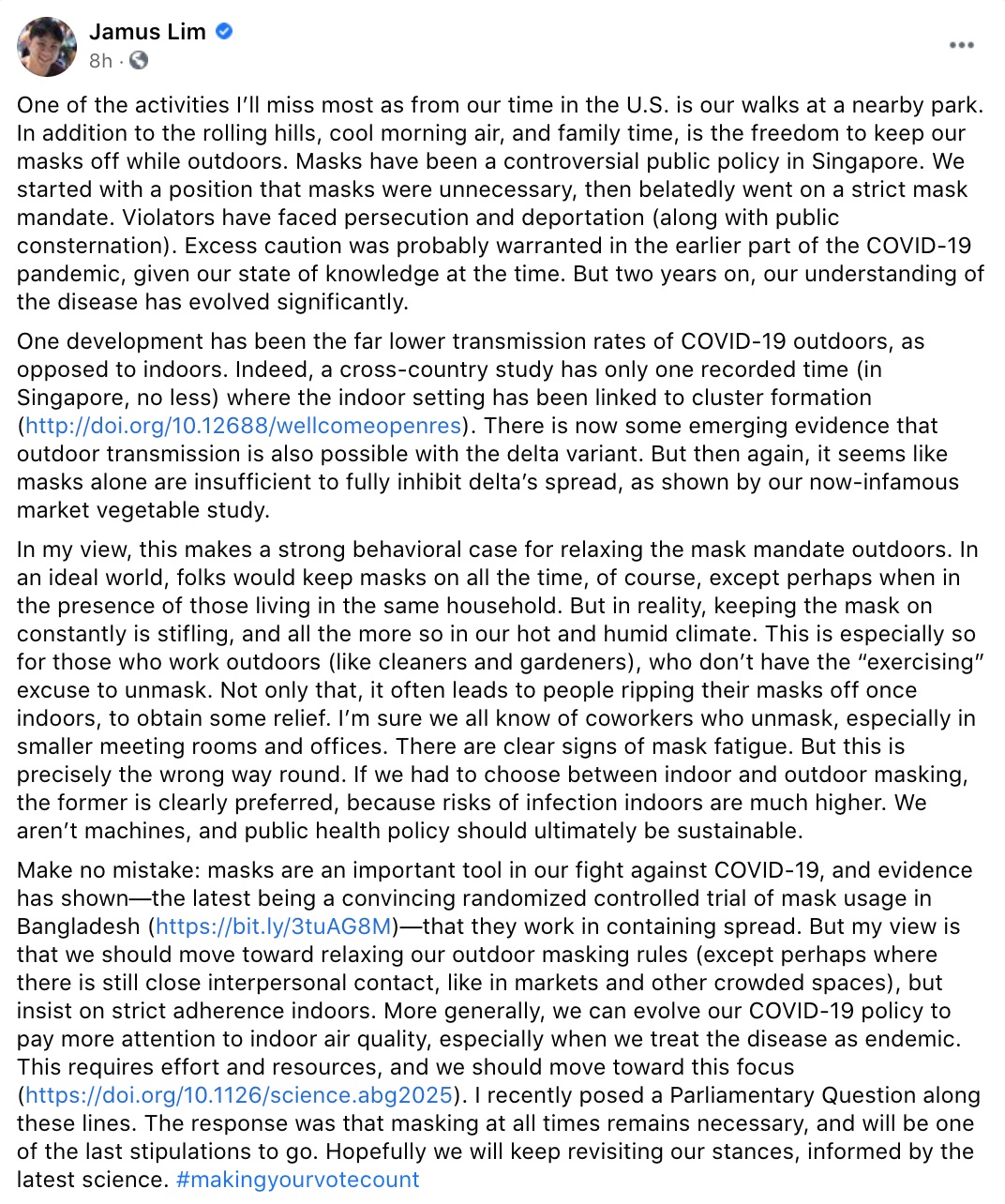 In justifying his take on relaxing the masking rules, Jamus Lim starts off by saying how he missed walking at a park with his family without wearing masks while they were in the United States (US).
Jamus Lim also went on to emphasise that the transmission rate of the COVID-19 virus outdoors was far lower, compared to indoors, and that the relaxing of the masking rules outdoors would benefit Singaporeans who were experiencing mask fatigue.
While we empathise with Jamus Lim's pining for the carefree and laissez-faire lifestyle that he once enjoyed in the US, the US is certainly not a country which Singapore should take reference from in matters relating to COVID-19 infections management.
The daily tally of new COVID-19 cases in the US for 18th September, was 333,357, while the total number of infected cases stood at over 41 million.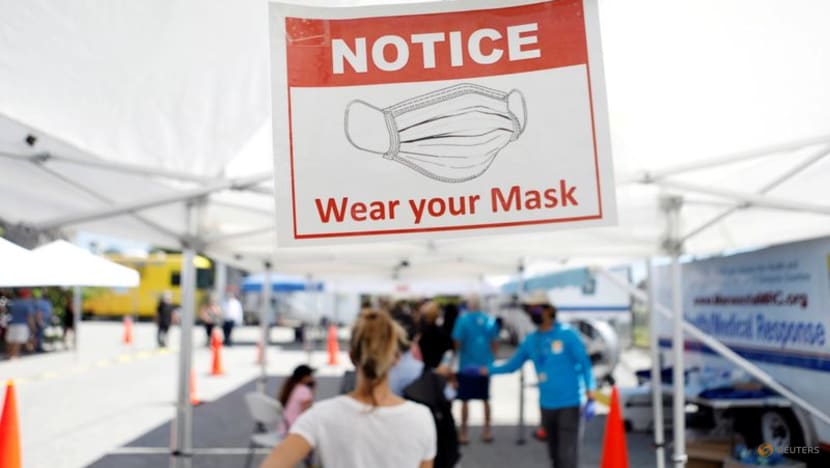 This is certainly a price that Singapore or Singaporeans are not prepared to pay, not simply for the sake of being able to take the children out on a maskless stroll around the neighbourhood.
Has Jamus Lim carefully considered the implications of relaxing the masking rule outdoors before making that post? Or is Jamus Lim suffering from mask fatigue himself? Or is he simply missing the once carefree, laissez-faire lifestyle that he once enjoyed so much while living in the US?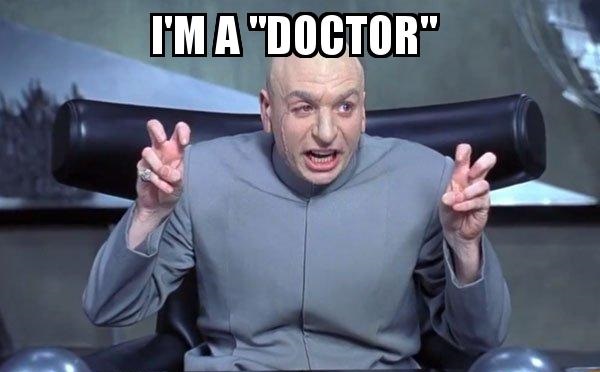 At a time when people's lives are at stake, when infection numbers are rapidly rising, Jamus Lim, who by the way, is not a Doctor of virology or even a Medical Doctor himself, has come out to make a public medical/scientific statement, that people ought to go out without wearing masks, because the transmission rates outdoors were significantly lower than indoors, is nothing short of being irresponsible and immature at best.
Editor's Note: Do you have a story to share? Please use our
Submission Form
or
email us
.
If not, why not give us a
'LIKE'
Ping me on WhatsApp