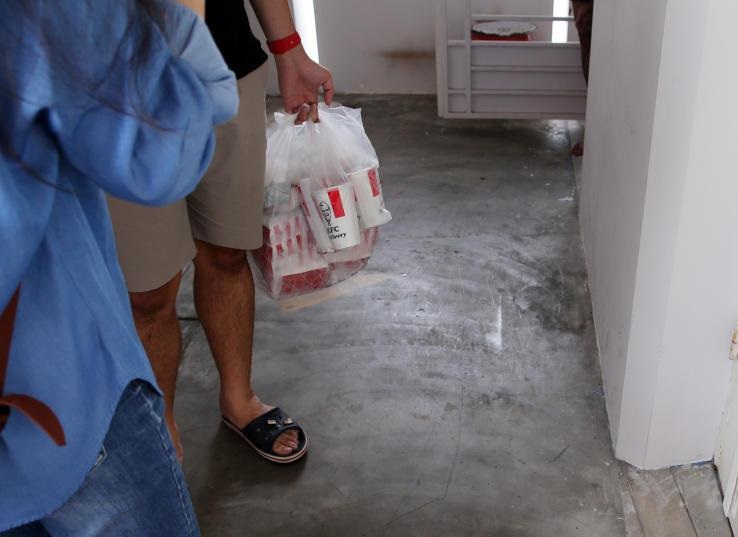 Auntie's $500 Loan from Loan Shark Becomes $10,000 After Two Years, Loan Shark Harassed Family with Fake Food Delivery Orders
Mr Lim (25-years-old) who works a food delivery rider had to entrust his children to his mother, after he fell on hard times and was unable to have time to properly care for his children.
Mr Lim's mother who works as a school bus assistant earns around $400 a month, was unable to afford the family's living expenses, even after Mr Lim's monthly contribution. As a result, Mr Lim's mother ended up borrowing money from illegal money lenders (loan sharks).
According to Mr Lim, the amounts borrowed by his mother was not huge, and ranged from $200 to $300 each time, which added up to around $500 in total. However, as Mr Lim's mother was unable to pay off the loan, the loan interest accumulated over two years, with the loan ballooning from $500 to over $10,000.
In order to force Mr Lim's mother to pay off the debts, the loan shark first resorted to splashing paint outside their homes. Recently, the loan shark decided to use a different tactic to harass Mr Lim's family, by placing fake food delivery orders.
The loan shark would place multiple fake orders of food which were payable in cash, to Mr Lim's home address. The amount food ordered came up to over $200 in a single day.
Mr Lim says he has no choice but to endure this, as his family is unable to repay the exorbitant sum of $10,000, of which $9,500 was the interest accumulated over two years. Mr Lim says that he has put up a note outside his home, to inform the food delivery riders that the food orders were scams from the loan shark, and said that his family will not be paying for them.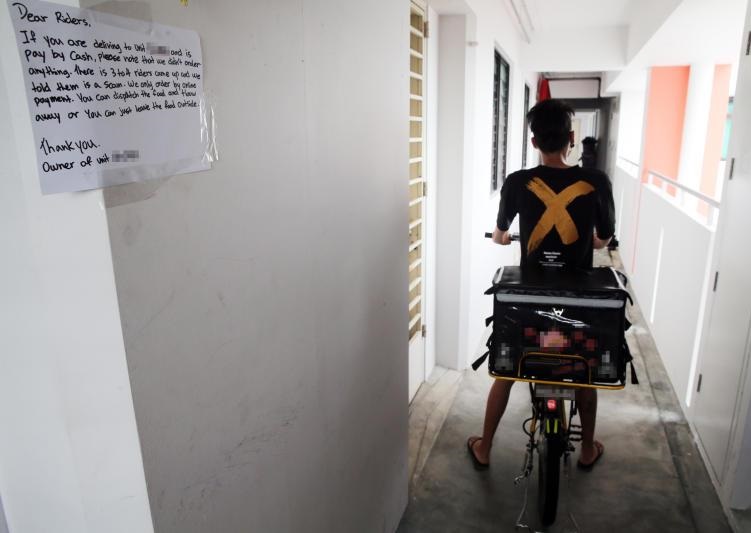 Editor's Note: Do you have a story to share? Please use our
Submission Form
or
email us
.
If not, why not give us a
'LIKE'
Ping me on WhatsApp