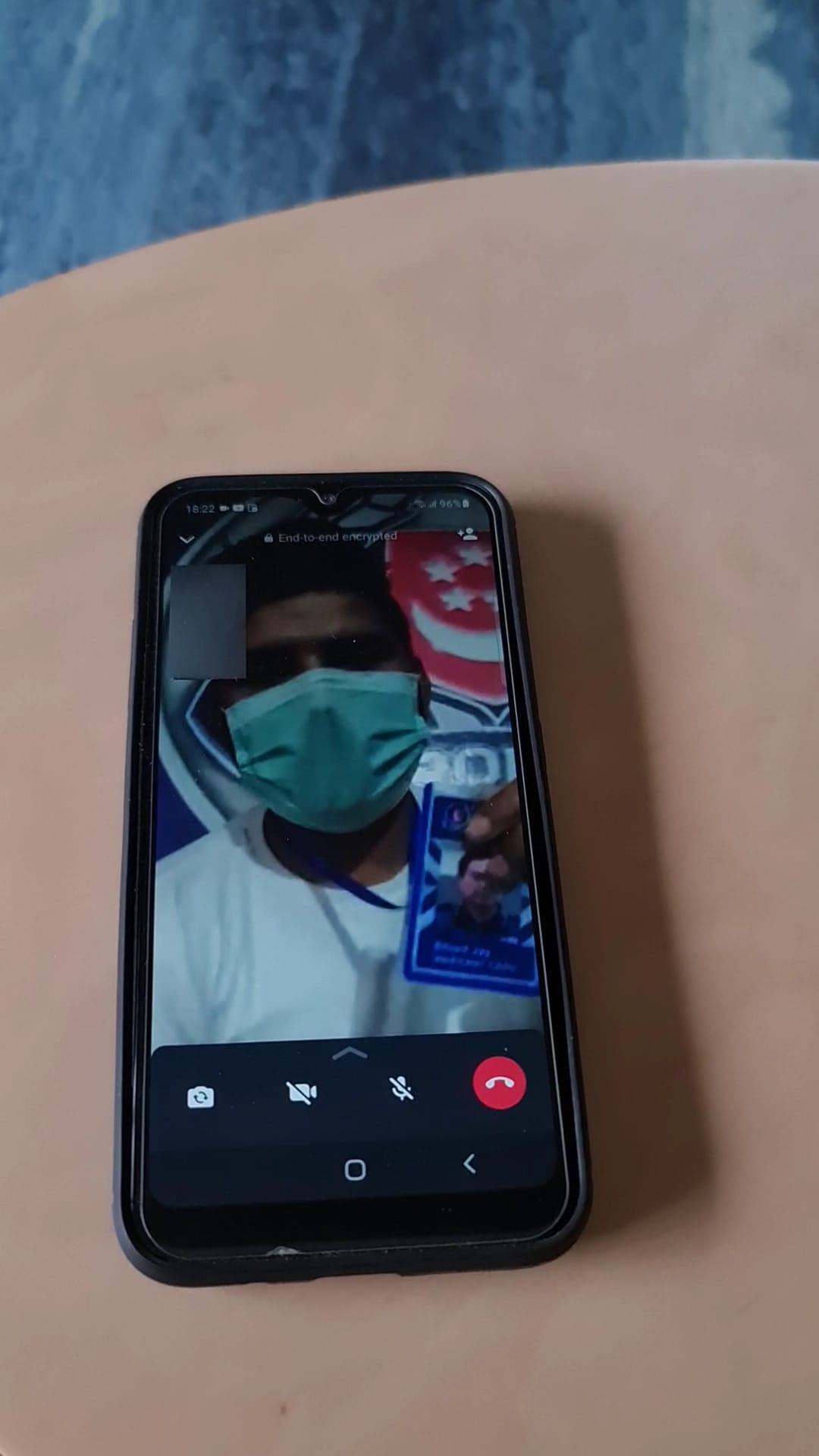 OCBC Scammer Called Claiming to be From Marina Bay Police Department, Gets Ridiculed By Man Instead
Just when we all thought that the phone scammers have finally learnt their lesson, that Singaporeans are not the stupid sheep they thought us to be, the scammers have now come up with a "different" scam tactic.
Cabby Tan who shared his experience with this new scam tactic on Facebook with a video recording, gave the scam caller a piece of his mind in a video call lasting less than 2 mins.
In the video, the scam caller could be heard speaking in a rather thick foreign accent, asking Cabby to show his face on the video call. When Cabby refused, the scam caller revealed his identity to be a Singapore police officer from the Marina Bay branch.
What's most intriguing about the call was that the scammer did not even bother to do basic research, before claiming to be from a police station that does not exist.
The entire phone conversation with the scammer was more a comedy than actually a scam call, as you can see for yourself in the video.
Editor's Note: Do you have a story to share? Please use our
Submission Form
or
email us
.
If not, why not give us a
'LIKE'
Ping me on WhatsApp