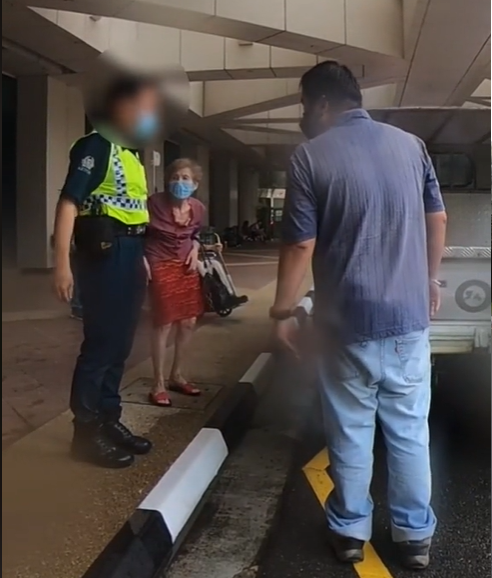 Security Guard at TTSH Scolded Lorry Driver for Stopping Outside Hospital Lobby and Helping His Father Onto a Wheelchair
A security guard directing traffic at TTSH (Tan Tock Seng Hospital) was seen reprimanding and scolding a man for stopping his lorry at the no waiting area, and helping his father onto a wheelchair.
A 2min video capturing the entire incident was posted by Benedict Yeo on his TikTok account @Bendyeo87 yesterday (24th Feb). Benedict was sending his wife to work at TTSH, when he chanced upon the incident. A lorry driver had stopped outside the hospital lobby and was helping his father onto a wheelchair, when a security guard came over and reprimanded him for stopping his lorry there. In the video, the security guard could be seen clapping and hurrying the lorry driver.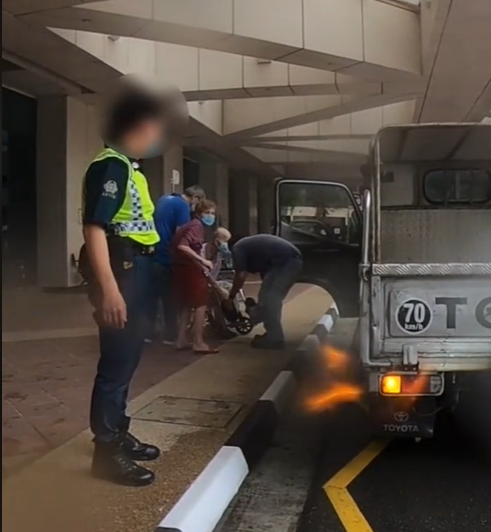 This did not went well with the lorry driver, who after helping his father onto the wheelchair, came towards the security guard to confront him. Fortunately, the incident did not escalate into a violent situation, with the lorry driver leaving the scene after giving the security guard a piece of his mind.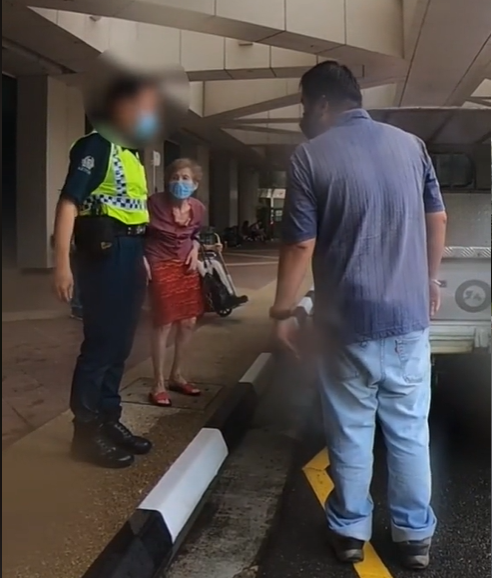 The video attracted over 1000 comments. The majority of the commenters said that the security guard was being extremely unsympathetic, and nasty for scolding the lorry driver and hurrying him off when he was trying to help his disabled father onto a wheelchair. There were others who felt that the security guard could have helped the lorry driver.
In an updated video posted today (25th Feb), the management of Tan Tock Seng Hospital clarified that the security guard was working for their vendor AETOS, and that they have highlighted the matter to the company. The security guard in question has since been removed from service pending further actions.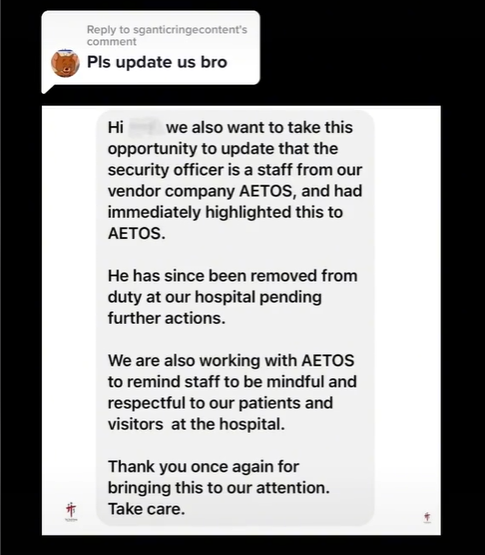 Editor's Note: Do you have a story to share? Please use our
Submission Form
or
email us
.
If not, why not give us a
'LIKE'
Ping me on WhatsApp