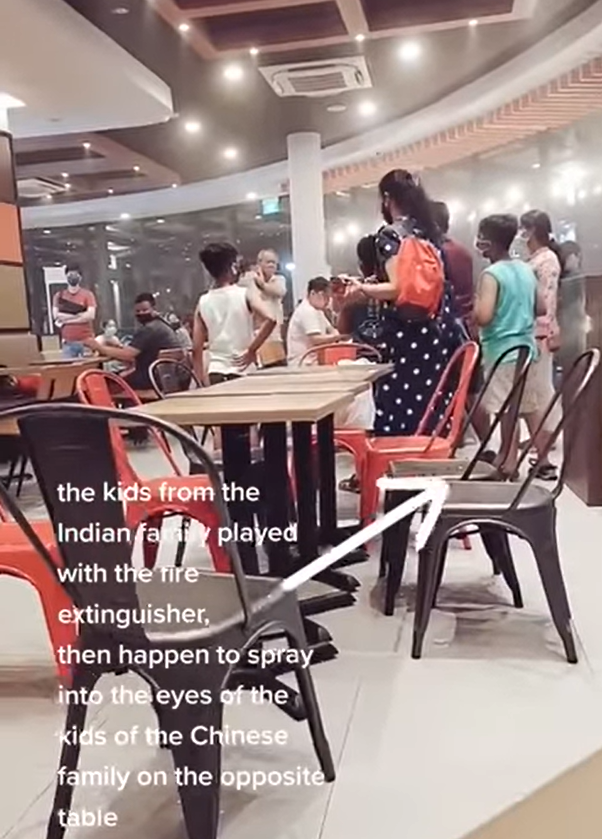 Boy Injures Eyes of Two Children From Another Family While Playing With Fire Extinguisher And Refuses to Apologise, Boy's Mother Calls Police on Victim's Parents
A mischievous child who was playing with a fire extinguisher inside a Burger King restaurant, ended up injuring the eyes of another 11-year-old boy and a 2-year-old toddler. The boy who obviously made a mistake, did not apologise or appear to be remorseful, with the boy's mother calling the police when they were stopped from leaving.
This incident happened yesterday (22nd May), at the Burger King outlet at East Coast Park. 43-year-old Madam Lin and her family, including her 11-year-old son and 23 month old niece, had gone to the Burger King outlet after visiting the water park.
While Madam Lin was placing her order at the counter together with her sister-in-law, she suddenly heard a loud sound, and turned around to see white powdery cloud in the air. She later found out that a boy from another family had been playing with the fire extinguisher nearby, which got shot into the eyes of her son and niece.
After confronting the boy, the boy did not show the slightest remorse or even offer an apology. The mother of the boy even told Madam Lin that it was no big deal and they would be leaving. After Madam Lin stopped them from leaving and demanded an apology, the mother of the boy called the police. A video posted on Facebook showed the whole argument that took place between the two families.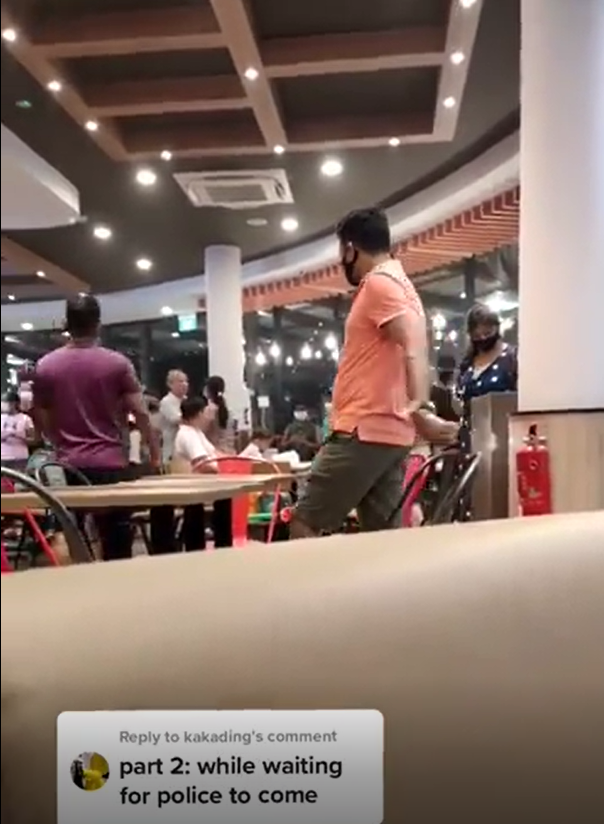 According to Madam Lin, she wanted the boy's mother to know the seriousness of her son's actions, as it was unclear if the contents of the fire extinguisher had caused permanent damage to the eyes of her son and niece.
The police arrived within 10 mins and managed to resolve the matter. SCDF paramedics were also on scene to attend to the two children.
The police confirmed that a case of a rash act had been received, and they are currently investigating.
Editor's Note: Do you have a story to share? Please use our
Submission Form
or
email us
.
If not, why not give us a
'LIKE'
Ping me on WhatsApp