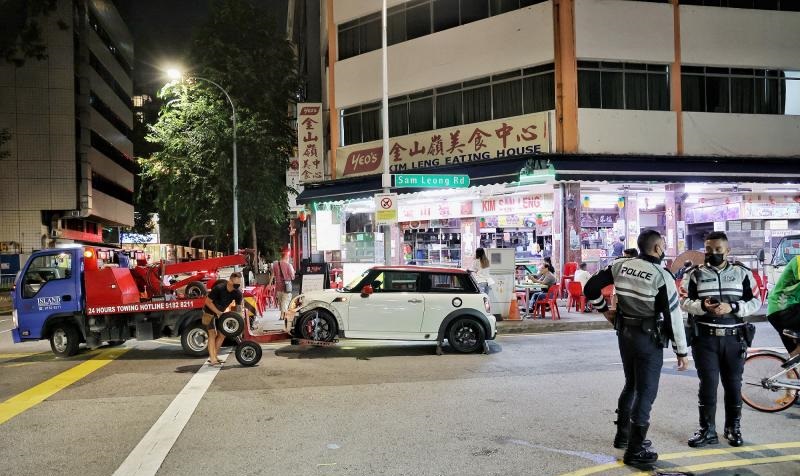 Drink Driving Mini Cooper Driver Crashes Car, Assaults Police When Asked to Take an Alcohol Breath Test
A male driver is suspected of drink driving, after he crashed his car. Police arriving at the scene who tried to administer an alcohol breath test, gets attacked by the driver instead.
This incident happened yesterday (30th May) at around 8pm, in Little India, at the junction of Sam Leong Road and Syed Alwi Road.
An eye witness said that he was having his meal at the area last night at around 10pm, when he saw several police officers surrounding a man who looked to be in his 40s, before arresting the man in handcuffs.
Reporters arriving at the scene, saw a crashed up Mini Cooper, with smashed headlights being towed away. It was gathered that the man had crashed into another vehicle, and had gotten off his car to check for damages, when Traffic Police officers arrived.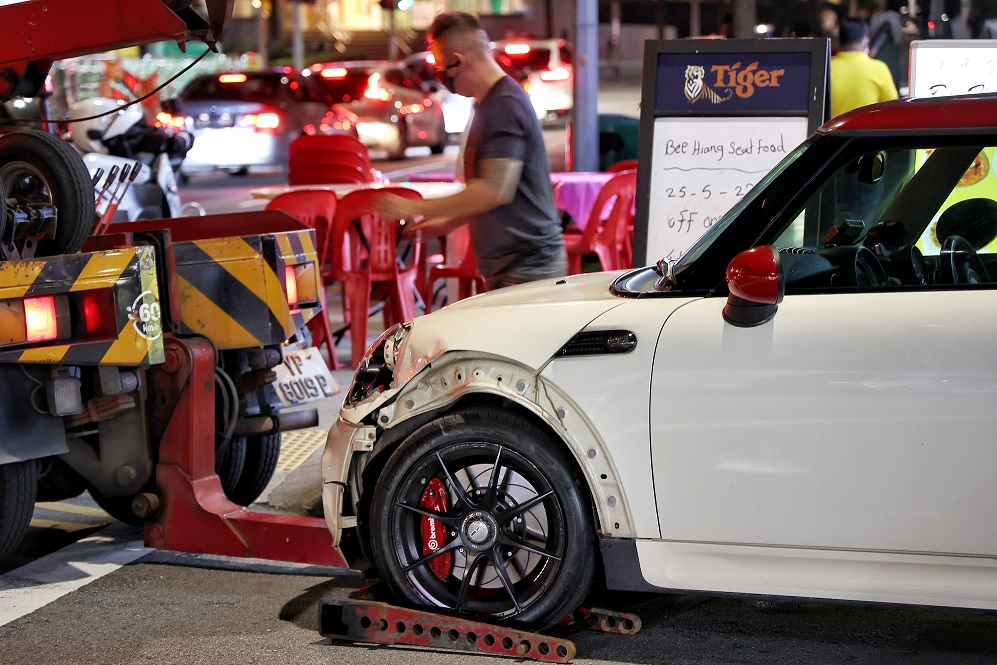 A spokesman for the police have confirmed that they received a reported case of an accident between a car and a lorry. Traffic police officers who arrived, found that the driver of the Mini Cooper had reeked of alcohol, and decided to conduct an alcohol breath test. The driver refused, and attacked the police officers.
Editor's Note: Do you have a story to share? Please use our
Submission Form
or
email us
.
If not, why not give us a
'LIKE'
Ping me on WhatsApp