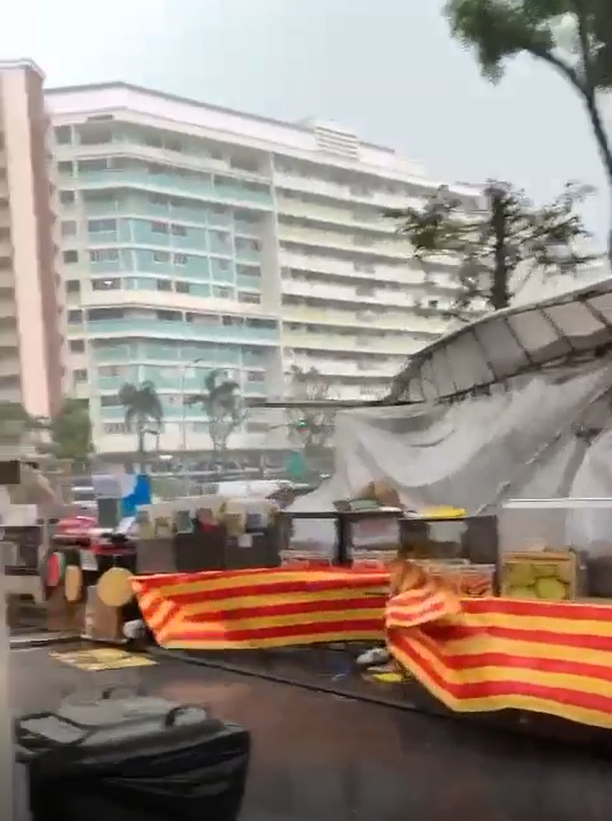 Storm Utterly Destroys Pasar Malam Market in Yishun, Netizens Call Out Organisers for Poor Set Up
One of the most popular and welcomed events in the Singapore heartlands is the Pasar Malam, a night market consisting of various stalls selling food, drinks, clothing and more.
However, one such Pasar Malam in Yishun took the brunt of a heavy storm this afternoon, which tore down the tents and rained destruction on the equipment and supplies of the stall owners.
In a video captured by a passerby, strong winds could be seen beating down on a Pasar Malam in Yishun Ave 10. Many of the tents meant to shelter the stalls and supplies were blown away or had collapsed under the heavy storm.
Netizens commenting on the video, felt that for the exorbitant fees paid for by the stall owners, the organisers should have ensured that the tents were properly built. There were also others who felt that the stall holders should claim for damages from the organisers.
Editor's Note: Do you have a story to share? Please use our
Submission Form
or
email us
.
If not, why not give us a
'LIKE'
Ping me on WhatsApp