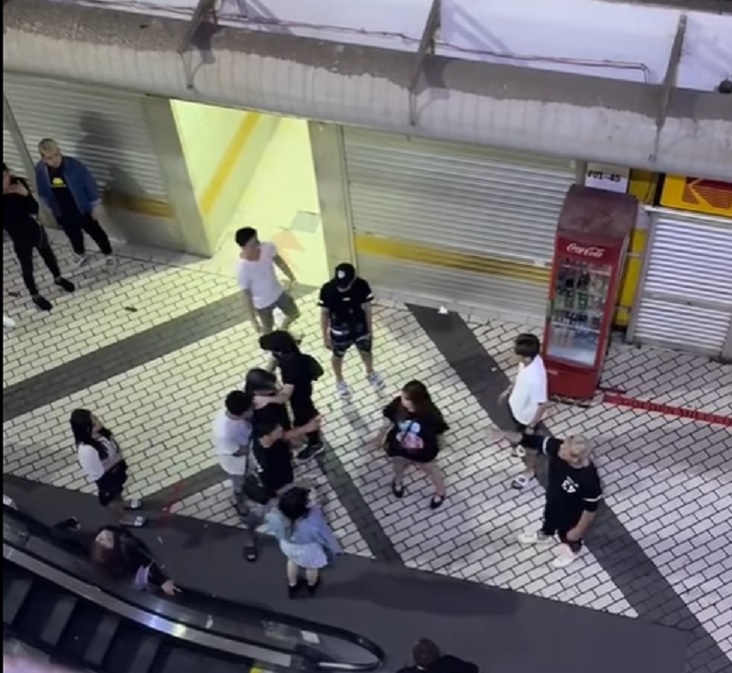 Gangster Challenges Three People to Fight at Goldenmile Tower, Insist on Fighting One-on-One to be Fair
Gang fights are a very common occurrence in sleazy places such as Geylang and Goldenmile areas. However, one particular gangster who wanted to challenge three others to a fight in Goldenmile tower decided that he will also need to set the rules.
In a one minute video uploaded by Siao Siao on the Complaint Singapore, a gangster wearing a cap, is seen shouting at another group, challenging them to a fight.
When three of the members of the other group came forward to accept the challenge, this gangster immediately jumped backwards and retreated, claiming it was unfair that three of them were fighting him at the same time.
When the trio from the other group left, this capped gangster, again challenged them to a fight, claiming they should fight him one by one, in order for it to be fair. This capped gangster, did not let up, even as his friend tried desperately to stop him from getting into a fight.
Editor's Note: Do you have a story to share? Please use our
Submission Form
or
email us
.
If not, why not give us a
'LIKE'
Ping me on WhatsApp