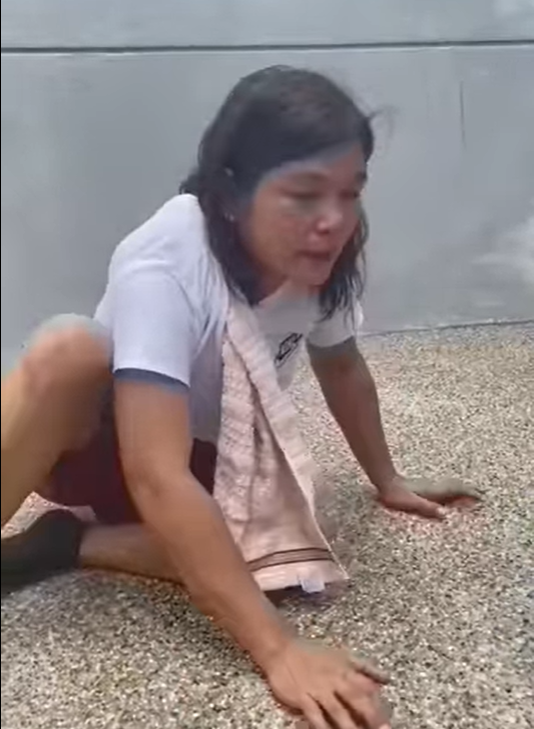 Domestic Helper Seen Crawling on the Ground in Pain, Employer Tells Her to Shut Up and Stop Pretending
In a 51 second long video shared by Lee Zyle Encarnacion Ulalan on the Complaint Singapore Facebook group, a Filipino woman, presumably a domestic helper is seen crawling on the ground in pain and agony.
The person filming the video, who appears to be the domestic helper's employer, can be heard repeatedly telling the helper to shut up, and to tell her what has happened, and where does it hurt.
The domestic helper, whose name is not mentioned in the video, could be heard saying that she went to see a doctor last night for fever and was given medicine. The helper later pulled up her T-shirt to show her employer that her stomach area really hurt badly.
The employer in the video did not seem sympathetic at all, and could be heard repeatedly scolding her, telling her not to pretend, and she will bring her to the hospital later.
Sentiments were mixed among the commenters, as some felt that the employer is being too harsh, and should show more care and concern for the domestic helper. However, there were also others who felt that the helper could be putting on a show to avoid doing work, or to ask for a transfer to another employer.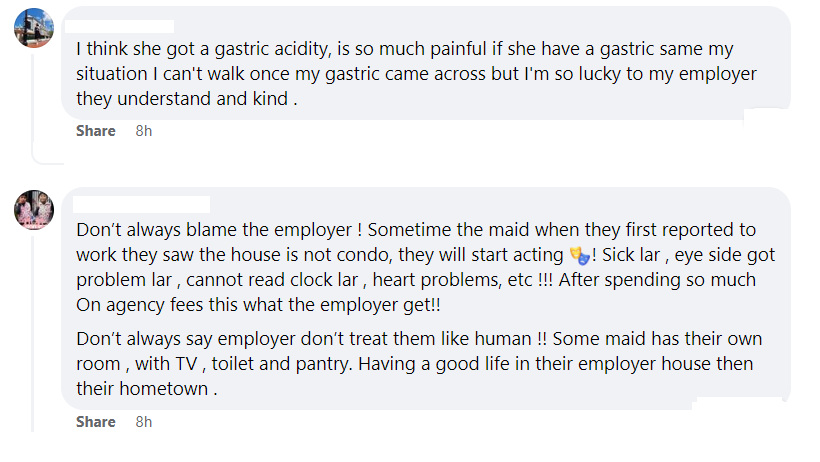 Editor's Note: Do you have a story to share? Please use our
Submission Form
or
email us
.
If not, why not give us a
'LIKE'
Ping me on WhatsApp