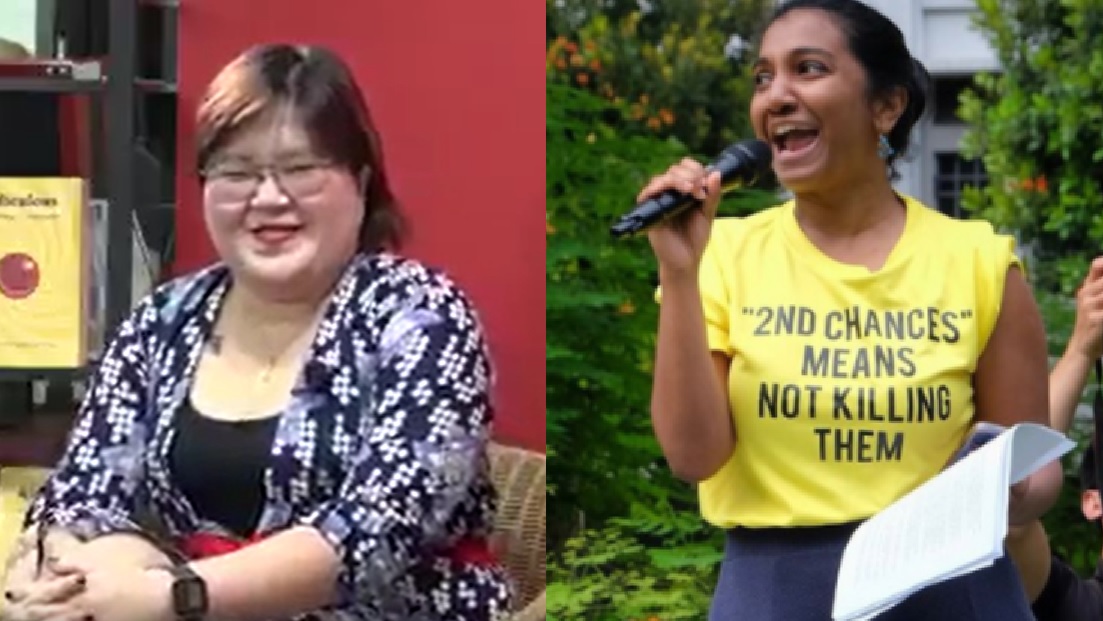 Activists Kirsten Han, Kokila Annamalai Working With Foreigners To Pressure Singapore On Death Penalty
Tangaraju Suppiah was sentenced to death for abetting drug trafficking of more than 1kg of cannabis. The courts had clear evidence to show that he was behind the trafficking, contrary to baseless arguments by anti-death penalty activists.
Local activists Kirsten Han, Kokila Annamalai and Jolovan Wham, who are also members of anti-death penalty group Transformative Justice Collective, have been fervent in fighting against Tangaraju's execution. Time and time again, they have failed to convince fellow Singaporeans to campaign against death penalty here. As a result, they have changed tack and shifted their focus overseas.
Now, they are working with foreign media to drive their agenda and put pressure on Singapore to change our laws on death penalty.
Activists and Richard Branson
Many people would have heard about British billionaire Richard Branson's criticism of our laws. He is a member of the Global Commission on Drug Policy, to which TJC managed to get their messaging across.

On top of that, Richard Branson himself had reproduced Kokila Annamalai's story by posting it on his Virgin Group website.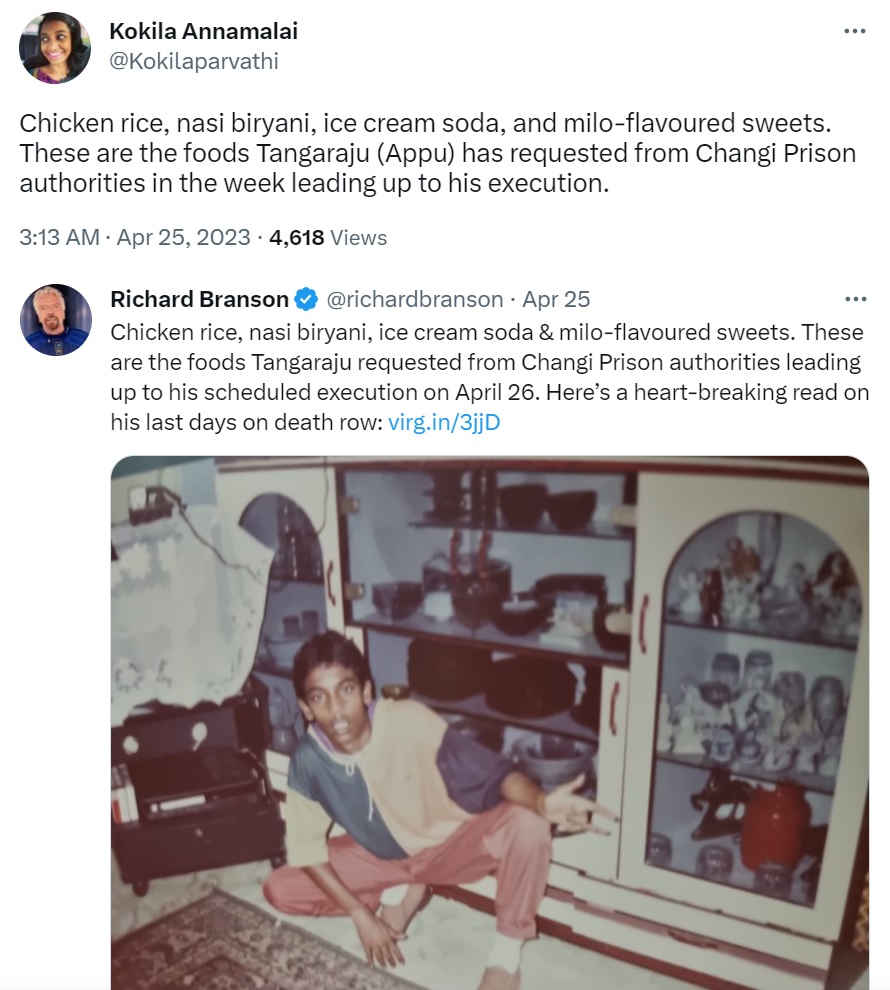 Activists and Foreign Press
Kokila Annamalai also contacted Vice World News and lamented how cruel and unfair we are towards drug traffickers. Vice subsequently carried the story.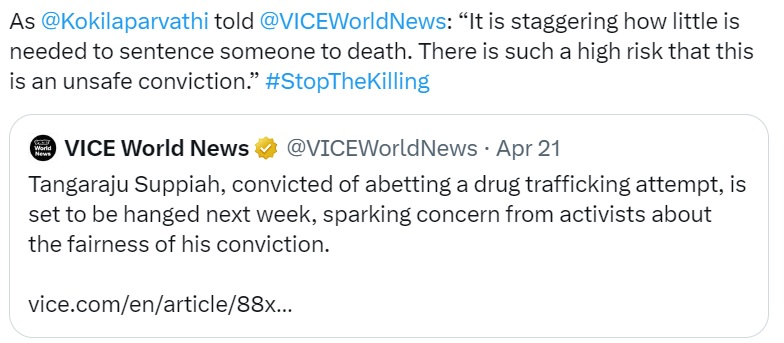 Activists and International Organisations
In further attempts to pressure Singapore, Kirsten Han called on Harm Reduction International to support her cause. HRI published a statement on Tangaraju's case and urged our government to halt his execution.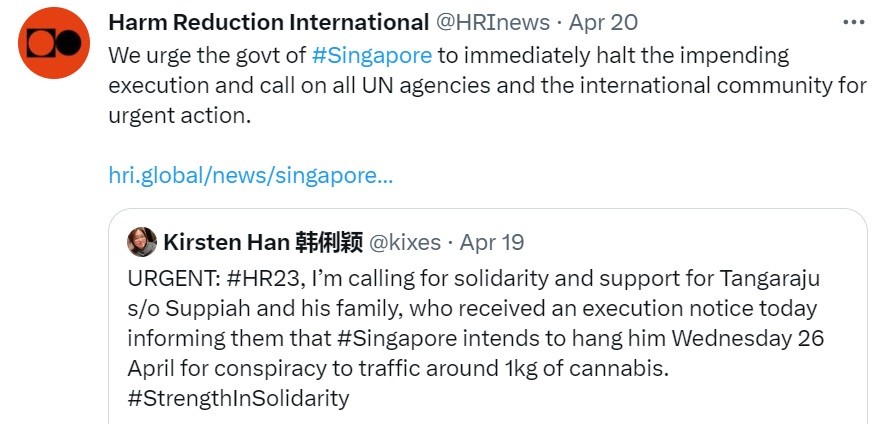 Actually, Han recently made a speech at HRI's international conference. The event, which was held in Melbourne, saw her talk about Singapore's merciless and oppressive system. HRI is a NGO that has Special Consultative Status with the United Nations Economic and Social Council.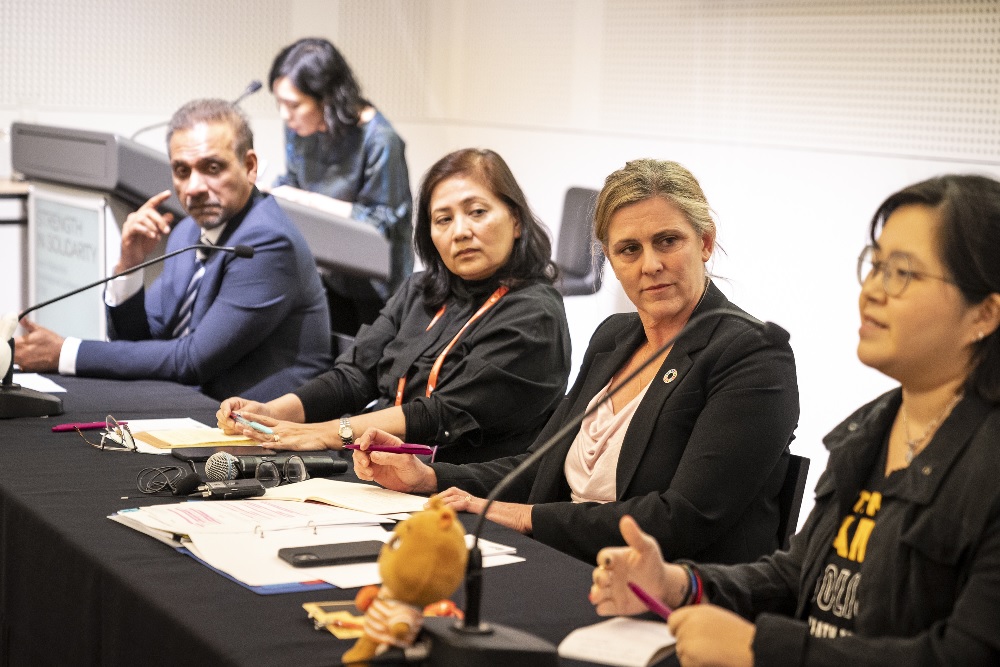 In line with the activists' narrative, the UN also chimed in for Singapore to stop Tangaraju's execution and abolish death penalty.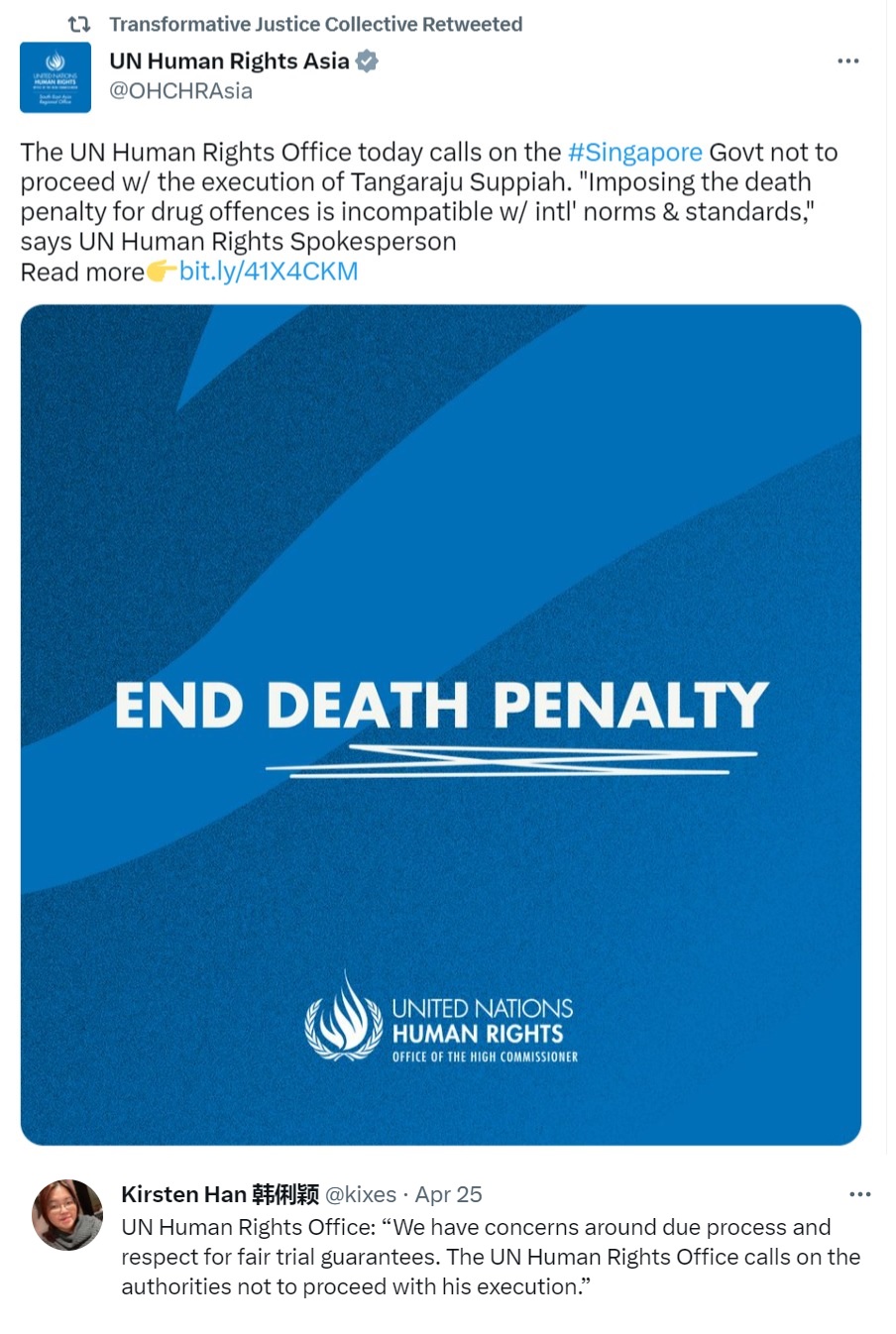 This is not their first brush involving the UN. Interestingly, in 2020, as many as 5 UN Special Rapporteurs appealed against Singapore for convicting TJC activist Jolovan Wham for scandalising contempt and disrupting public order. They said that Singapore's judgment on Wham was unnecessary as it went against his human rights and freedom of expression.
Singapore's Affairs Are Ours To Decide
These are just but a few examples. In reality, Tangaraju's case was covered extensively by foreign press, partly thanks to these activists who work together with them to drive their cause. They are doing this because they failed to persuade Singaporeans to support them. If even fellow citizens are not convinced, what makes them think foreigners would succeed in getting us to do the same? It is reckless of them to get foreigners to interfere with Singapore's matters so as to achieve the result they need. This is unacceptable. Our affairs are ours to decide only.
The elected Government of Singapore is fully capable of taking our own decisions, explaining them to Singaporeans, and getting support for them.
Editor's Note: Do you have a story to share? Please use our
Submission Form
or
email us
.
If not, why not give us a
'LIKE'
Ping me on WhatsApp