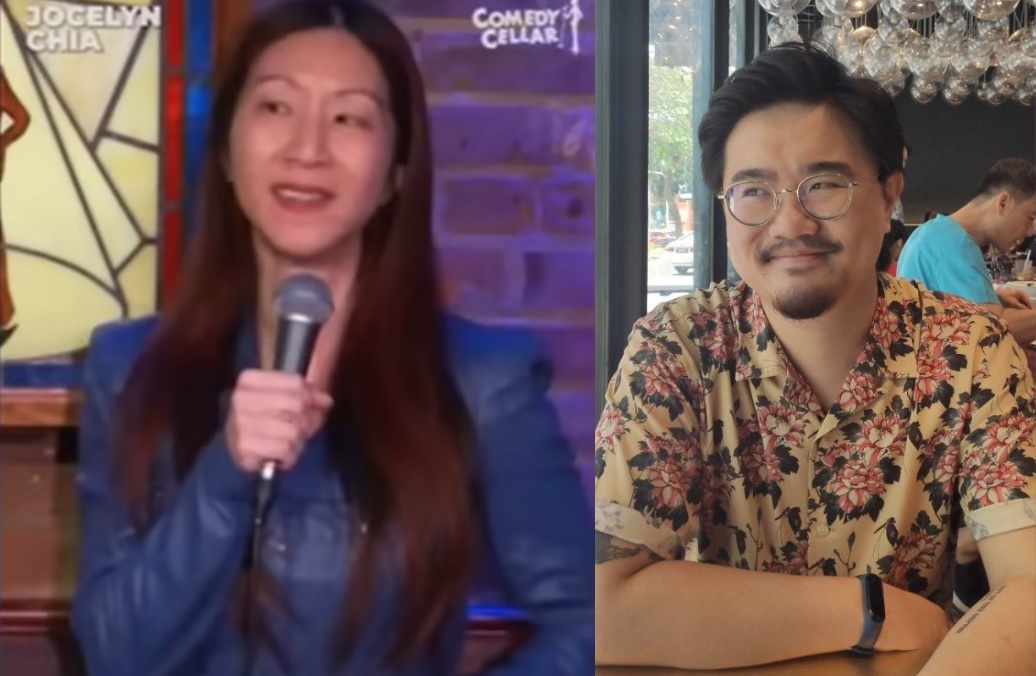 Malaysian Poet Says Jocelyn Chia Is Not As Damaging As Singapore's Death Penalty
Jocelyn Chia is a self-professed "comedian" in the US who was originally from Singapore. She was slammed for joking about MH370 in her skit. She joked that Malaysia is still a developing country whose planes "can't fly". In reference to MH370, she added: "Some jokes don't land".
She has been flamed by the internet for days. Singapore's Foreign Minister Dr Vivian Balakrishnan and High Commissioner to Malaysia Vanu Gopala Menon have apologised to Malaysia for her offensive remarks. They said that she is no Singaporean and does not speak for us.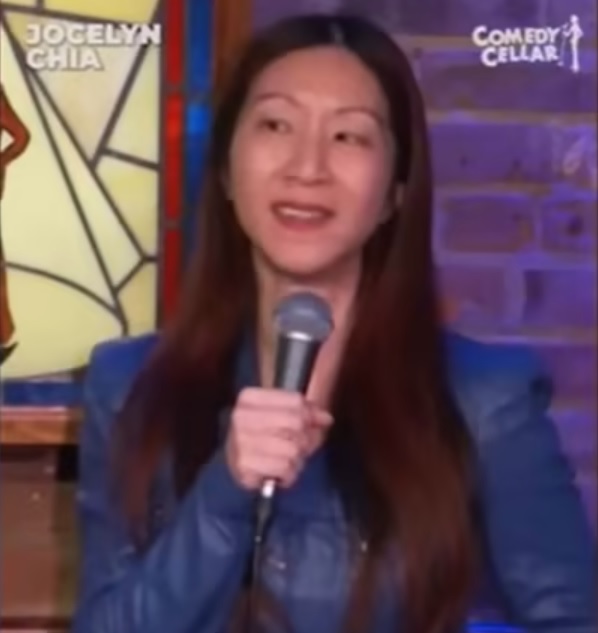 Among the sea of criticisms, one netter wondered if people are overreacting. He questioned why her "joke" was more damaging than issues like the death penalty. He said: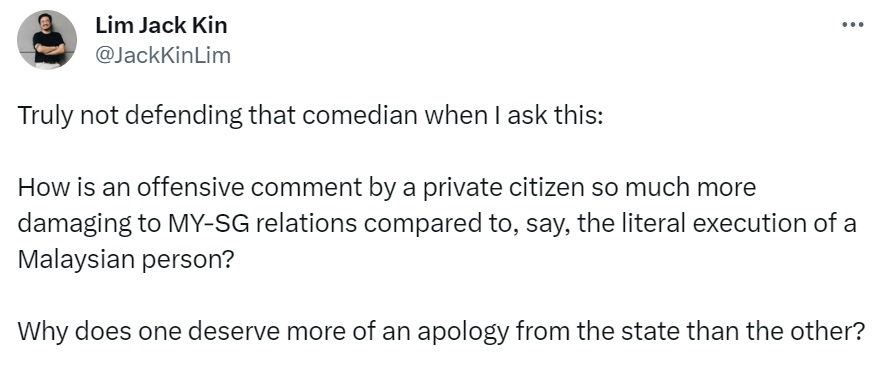 He seems to think that if Singapore can apologise because of this, then we should also be sorry for executing drug traffickers. He believes traffickers are not always guilty and do not deserve to be hurt this way. To him, keeping the death penalty will cause more damage to SG-MY relations than Jocelyn Chia's distasteful remarks.
It is surprising that he even thought of conflating these two issues although he said he is not defending Chia. What are your views? Do you agree with him?
As one netter said:
The execution (of drug traffickers) was done based on the laws of the land. I have no right to question the laws of another sovereign country (i.e. Singapore).

But did any single soul on MH370 do anything wrong?

Your comparison is actually disturbing.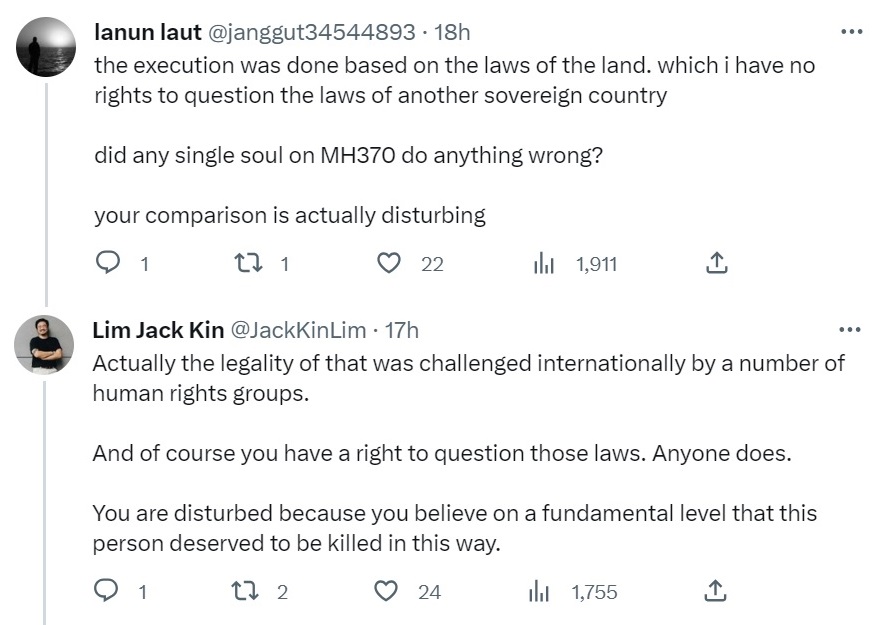 Jack Kin Lim is a Malaysian poet, podcaster and arts writer.
Editor's Note: Do you have a story to share? Please use our
Submission Form
or
email us
.
If not, why not give us a
'LIKE'
Ping me on WhatsApp