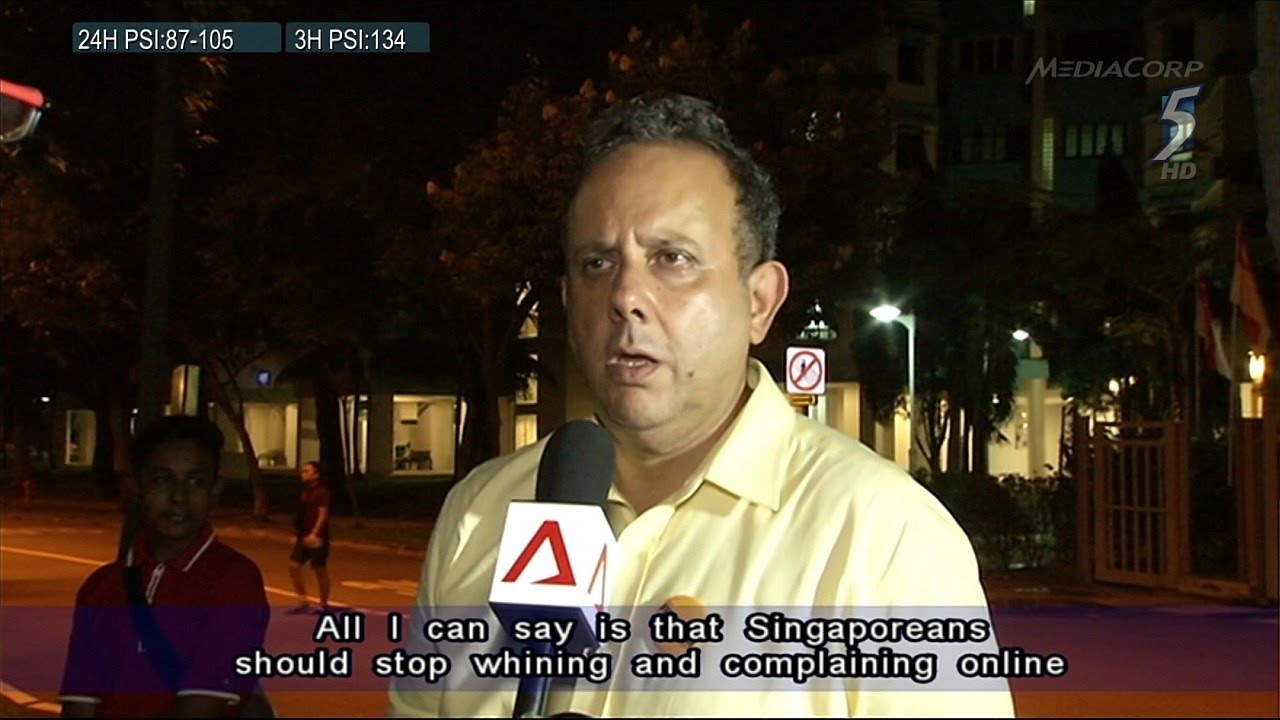 Kenneth Jeyaretnam Is Desperate After Shanmugam & Vivian Balakrishnan Are Proven Innocent
The verdict is out. After a review by Senior Minister Teo Chee Hean and a probe by the Corrupt Practices Investigation Bureau, Ministers Shanmugam and Vivian Balakrishnan have been cleared of all wrongdoings. The CPIB probe found no preferential treatment given to the ministers and their spouses, and no disclosure of privileged information in the process of the rental transactions.
Ministers' rent met the guide rent – Minister Shanmugam and Vivian Balakrishnan's wife placed the bids of $26.5k and $19k for 26 and 31 Ridout Rd respectively. The guide rent is $26.5k and  $18.8k when it was listed.
Ministers were not informed of the guide rent – Minister Shanmugam based his bid on neighbouring properties' rent ($26k at the advice of his property agent), and Mrs Balakrishnan based her bid on the asking price quoted by SLA's managing agent ($19k).
The whole saga began when Reform Party's Kenneth Jeyaretnam wrote articles questioning how the ministers managed to rent such big houses, and whether there was a criminal breach of trust involved. His allegations were that the ministers may be paying less than fair market value, and that preferential treatment was given to them for their bid.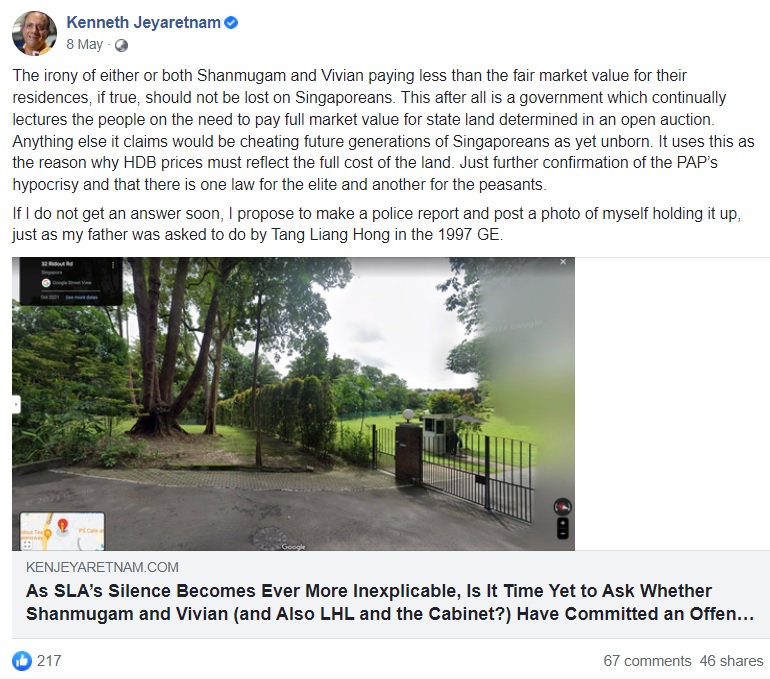 Now that the ministers' names are cleared, Kenneth Jeyaretnam is grasping at straws to save his own credibility. 
He faults SLA for spending money to fix the house.
This includes repairing the roofs and unsafe window grills – after all, these colonial houses are very old and hence suffered from wear and tear.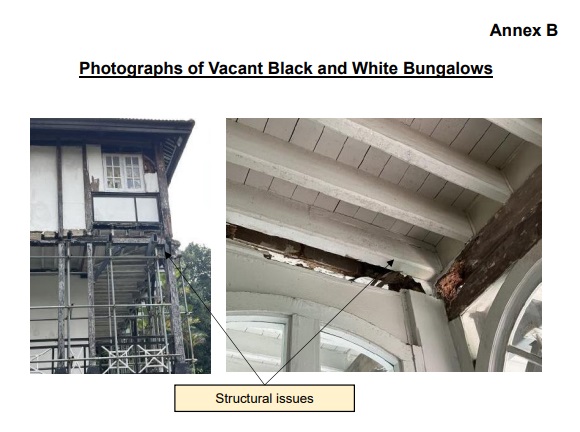 Such reparation works are frequently done by SLA prior to handover, because they are the landlord who should ensure that their properties are minimally structurally sound.

He also insinuated that CPIB is not telling the whole truth.

He doubts that Minister Shanmugam really recused himself from any discussion related to his rental, despite CPIB noting otherwise. According to the CPIB report, the minister informed the Deputy Secretary of Ministry of Law to approach Minister Indranee Rajah in the event any matter had to be referred, and that she would in turn approach Minister Teo Chee Hean should the matter need to go beyond her.
Kenneth Jeyaretnam is a person who just cannot admit defeat. Even if all evidence have proven that the ministers are innocent, Kenneth Jeyaretnam just wants to make sure that he has the final say.
Editor's Note: Do you have a story to share? Please use our
Submission Form
or
email us
.
If not, why not give us a
'LIKE'
Ping me on WhatsApp